STYLE
The PhilmGuy's DVD Review: 'Silent House' Starring Elizabeth Olsen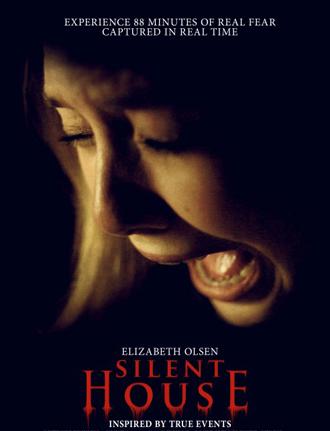 Boss: Season 1 — After playing the role of Frasier for more than 20 years, Kelsey Grammer has finally managed to redefine himself as the iron-fisted Mayor of Chicago in this crackling Starz drama. As he juggles the demands of his impossibly difficult job, he quietly suffers through a degenerative brain disorder. Along with Spartacus, Boss is allowing Starz to compete with the likes of HBO, Showtime and AMC in the ring of top-flight original programming. Episode commentaries and a making-of featurette fill out the package.
Article continues below advertisement
OK!'S PHILMGUY REVIEWS PROMETHEUS STARRING NOOMI RAPACE AND MICHAEL FASSBENDER
Jiro Dreams of Sushi — David Gelb's documentary delivers a slice-of-life peek at 85-year-old Tokyo restaurateur Sukiyabashi Jiro, whose world-renowned food is said to be some of the finest ever created. What could have been a glorified expanded 60 Minutes profile turns out to be something much more profound. The movie, which amounts to food porn, not only relays Jiro's joy and intensity, but speaks to greater truths about the purpose of a life's work. Extras on the disc are slim.
The Last Days of Disco Blu-ray — Kate Beckinsale and Chloe Sevigny star in director Whit Stillman's 1998 dramedy, which follows a pair of disco-obsessed Manhattan women in the early 1980s. Stillman nails the period detail. Thanks much to the layered performances by the two leads, the movie resonates well, making some poignant, timeless observations about quarterlife crises. The Citerion Blu-ray is packed with extras, including deleted scenes, commentary, a tribute essay by a film historian and a recording of Stillman reading from his 2000 novel of the same title.
Article continues below advertisement
Silent House — Elizabeth Olsen, who broke out in Martha Marcy May Marlene, is back in a throwaway horror flick, playing a woman stuck in her isolated haunted family home. In what amounts to nearly a one-woman show, Olsen does the tortured scream queen thing, showing little of the depth she's capable of. Still, Olsen has more than enough charisma to keep you interested in what might otherwise be a mess. The Blu-ray/digital copy combo includes filmmaker commentary and pretty much nothing else.
Star Trek: The Next Generation: Season 1 Blu-ray — The 1987-1994 sci-fi drama never did much for me, but the Blu-ray release was still fascinating to watch, if only because the visuals are so spectacular. Some of the special effects don't hold up so well to the increased scrutiny, but the series still delivers its cheesy, occasionally thought-provoking thrills. Loads of extras have been beamed into the six-disc set, including a three-part look at the making of the series, archival mission logs and a gag reel.
OK!'S PHILMGUY REVIEWS THE DICTATOR STARRING SACHA BARON COHEN
Treasure Island — Although there's nothing whatsoever that's science fiction-y about Robert Louis Stevenson's classic pirate tale, SyFy went ahead and adapted it into a miniseries anyway. Eddie Izzard, Elijah Wood and Donald Sutherland star in the lavish, loving adaptation that's both faithful to the source material and unafraid to expand upon some lingering themes. With commercials cut out, the miniseries runs about three hours long in two parts. That's a whole lot of Treasure Island to deal with, even for big fans of the story, but those willing to go the distance may hold this version up as the definitive one. Commentary and cast interviews shore up the extras.