STYLE
The PhilmGuy's DVD Review: 'The Vow' starring Rachel McAdams and Channing Tatum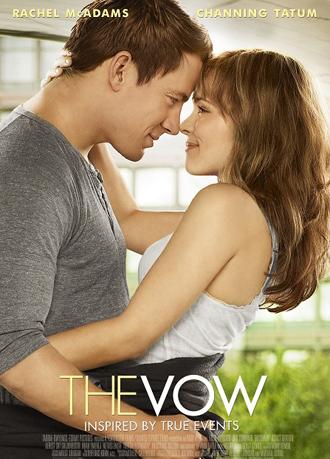 The Big C: Season 2 — In the Showtime series that seems to be the feminine answer to Breaking Bad, Laura Linney plays Cathy, a cancer patient who re-examines all facets of her life as she seeks experimental treatment, tries to live her life to the fullest and shepherds her wacky family and friends. Hugh Dancy is particularly memorable as a fellow patient who becomes Cathy's closest friend. The season isn't as spectacular as the debut, but does a decent job of maintaining the standard of excellence. Deleted scenes and a gag reel highlight the extras.
Article continues below advertisement
OK!'S PHILMGUY REVIEWS: THE LUCKY ONE STARRING ZAC EFRON AND TAYLOR SCHILLING
Dirty Dancing Collection Blu-ray — It's a stretch to label a pair of movies that share nothing in common but the title -— the sequel of which barely anyone remembers — as a "collection." But I suppose this is a solid purchase for those who really, really desire Dirty Dancing: Havana Nights (2004) on Blu-ray, because it's otherwise only available on DVD. That movie stars a pre-Atonement Romola Garai as a bookish American teen whose family lives in Cuba for some reason. She takes up dancing with a suave waiter (Diego Luna). The 1987 Patrick Swayze-Jennifer Grey original needs no introduction. If that's the movie you're looking for, you should go with the 2010 limited edition Blu-ray release. There's nothing new in the new set's slim set of extras.
Gremlins and Gremlins II: The New Batch Blu-rays — Sold separately, the 1984 and 1989 horror comedies — which feature adorable puffballs who transform into ravenous reptilian beasts under the right conditions — finally pop up in HD. The special effects hold up well, with spectacular puppetry that makes me long for the days before CGI existed. The movies may not be as funny or scary as they once were, but pack a ton of nostalgic charm for those who grew up with them. Extras include deleted scenes and filmmaker commentary.
Article continues below advertisement
OK!'S PHILMGUY REVIEWS: THE FIVE-YEAR-ENGAGEMENT STARRING JASON SEGEL AND EMILY BLUNT
Underworld: Awakening — Like the undead creatures of the night, this saga about warring vampire and werewolf factions refuses to die, despite having long since given up its beating heart. Kate Beckinsale returns as Selene, a vampire who contends not only with her werewolf enemies and humans who seek to wipe out both races, but the fact that Beckinsale can't get starring roles anymore in movies not called "Underworld." Lazy plotting and subpar special effects mar the fourth movie in this series, which I'm baffled even merited one sequel. Filmmaker commentary, a gag reel and a few featurettes highlight the extras.
The Vow — Start with 50 First Dates, take away the laughs and you're left with this maudlin romance. Rachel McAdams stars as a woman who suffers amnesia after a car accident and is left with no memories of her husband (Channing Tatum) nor her ex (Scott Speedman) or estranged parents (Sam Neill and Jessica Lange). Based on a true story, the movie makes what could have been an engaging look at self-discovery like Eternal Sunshine of the Spotless Mind, but instead turns out to be a plodding, repetitive mess. Nearly every scene consists of Tatum trying and failing to prove his love, while McAdams is baffled about aspects of her former life, insisting over and over that she needs to discover who she is. The Blu-ray/DVD/digital copy combo includes filmmaker commentary, deleted scenes, a gag reel and three making-of featurettes.