STYLE
Poll: What Did You Think of Rihanna's American Music Awards Hair Look?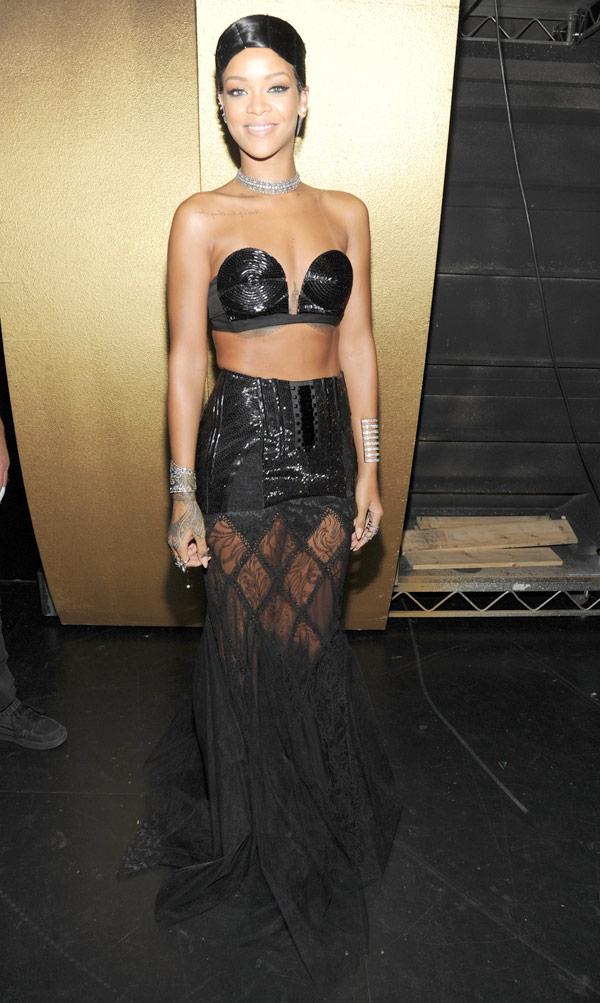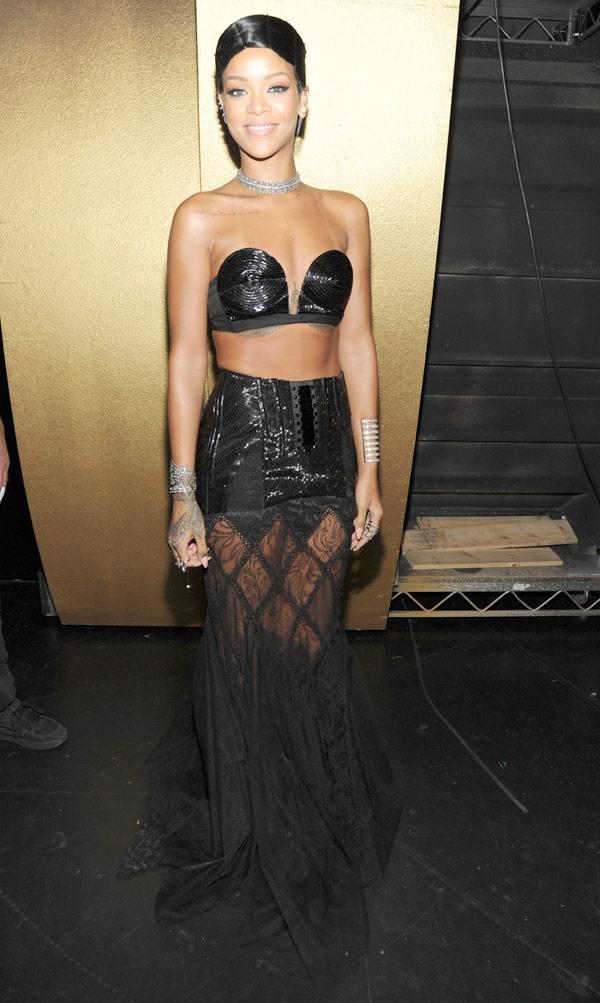 RiRi can do little wrong in our eyes and we're kind of digging the singer's doobie wrap she donned at this year's American Music Awards on Sunday. The rest of the beauty world, however, is a bit divided.
Photos: The Best Beauty Looks From the 2013 American Music Awards
Hair guru Ted Gibson is a fan.
"I absolutely loved Rihanna's hair last night," he says. "The hairstyle she wore is called a 'doobie wrap' or 'wrap' in African-American and Latino communities. This hairstyle is worn while drying hair under the dryer or is styled this way after drying to preserve a blowout. Women usually would not wear their hair this way as a hairstyle as it's usually only seen at home or in the beauty salon, but Rihanna is all about breaking the rules! She took something that most women would never wear outside of their home and made it fashionable and chic! It's as if she said 'I'm Rihanna, I'm getting the icon award, and I can do whatever I want!' Taylor Swift won a lot of awards last night, but we're not talking about her the next day. We're talking about Rihanna, and that's what makes her an icon."
Article continues below advertisement
What do you think of the look?