STYLE
'RHOM' Star Lea Black Dishes on Her New Handbag Line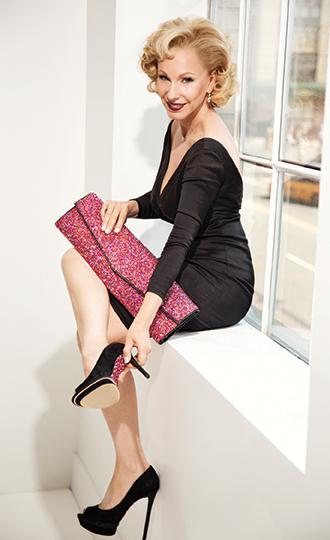 The Real Housewives of Miami's very own Lea Black has just launched a handbag line and OK! has all the details! See what Lea had to say about the inspiration behind the collection and the "it" bags she can't live without...
OK!: What inspired you to design a handbag line?
Lea Black: Handbags are like shoes—they can make or break an outfit and they can completely change a look. I don't really have a love for "trendy" bags that come and go so I wanted classic, chic, timeless pieces with a bit of wow or bling. I started having basic clutches covered with Swarovski crystals made for myself and everyone commented on them so I decided to carry them on my website along with my other brands.
Article continues below advertisement
OK!: How many bags do you own?
LB: My closet is filled with all different colors and styles of Hermes, Chanel, and other classics, but now it's even more packed because of my line. I have about 10 different styles and I carry them all—they're versatile and they make a fashion statement.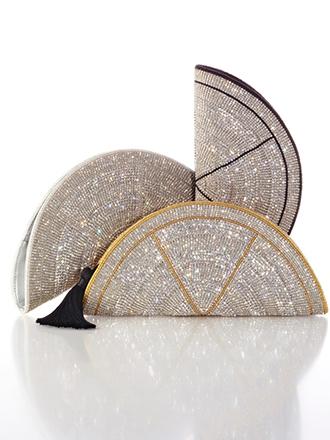 OK!: What do you think the most iconic handbag style in the world is?
LB: The Kelly bag is as timeless as it gets.
OK!: Which other bag designers are you inspired by?
LB: Basic, timeless styles. It seems today most bags are "trendy" so it would be difficult for me to actually identify a specific designer. I think traditionally Hermes, Kelly and Birkin bags are the most classic and elegant.
OK!: What are your rules or tips for choosing the right bag to go with an outfit?
Article continues below advertisement
LB: Break the rules. Go for an outside the box, statement piece. If you wear basic clothes go with a blinged out bag, if you wear blinged out clothes, go for a basic handbag. As for me, clutches at night are the most sophisticated and stylish look.
OK!: Which other housewife has great taste in bags in your opinion?
LB: They mostly all carry Birkins. I have noticed Kyle from The Real Housewives of Beverly Hills carrying the oversized quilted Chanel bag, which is fabulous.
OK!: Name three items that are ALWAYS in your bag not including phone, keys, wallet:
LB: Lipstick, powder, and a picture of my son, RJ!
Lea's famous Blacks Annual Gala benefiting the Consequences Foundation will be headlinded by Flo Rida on April 13th in Miami. Visit theblacksannualgala.com to donate or purchase tickets.
What do you think of Lea's new bag line? Would you rock one? Leave a comment below or tweet us @OKMagazine!