STYLE
Riri's New Hair Color: #Brr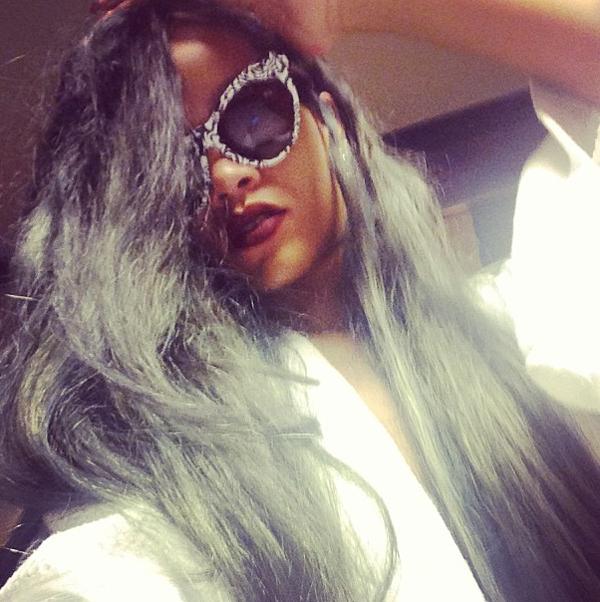 First, this Good Girl Gone Bad, and now she gone grey. Rihanna debuted her new, old-age inspired, "ice grey ish" locks on Instagram last night with one hashtag: #Brr.
OK! Obsessed: Rihanna's Seafoam Green Bikini
Followed up with "Grey is the new black! Blondies, it's quiet for y'all!" #Brr
Hair Tips From Rihanna's Main Stylist Ursula Stephen
So there you have it, the new hair color trend that's about to take the beauty world by storm. Are you a fan or were you lovin' Rih's red, brunette, or blonde strands of days past? Voice your opinion by taking our poll below, then tweet your thoughts @OKMagazine with the hashtag #Brr, obvi.
Article continues below advertisement