STYLE
See What Kanye Was Wearing The Night He Announced the Pregnancy!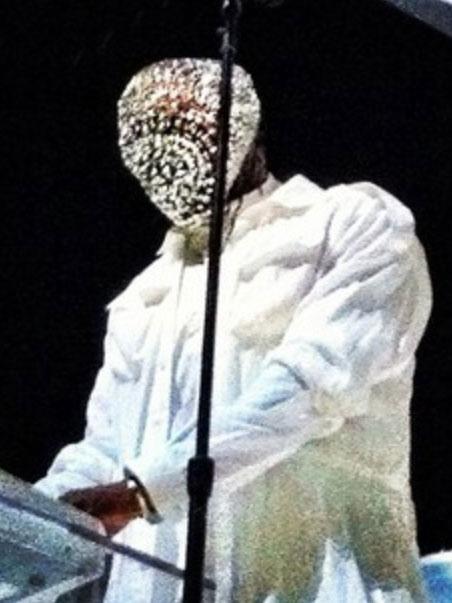 We've seen Kayne rock some crazy get-ups in the past, but what about the masks he was wearing at his concert at Revel last night when he announced to the world Kim K was preggers with his baby? Yeezy was decked out in feather and diamond headpieces during the show, because why go small with the wardrobe looks when you have news that big?!
RELATED: KIM KARDASHIAN AND KANYE WEST EXPECTING A BABY!
Regardless of some of the questionable fashion choices Kanye has made in the past, there's no denying the guy has serious style (as does Kim). We're already pretty jealous of the designer-filled closet baby Kimye is going to have!
Article continues below advertisement