STYLE
Sexy Strand Saturdays: Vanessa Hudgens' High Bun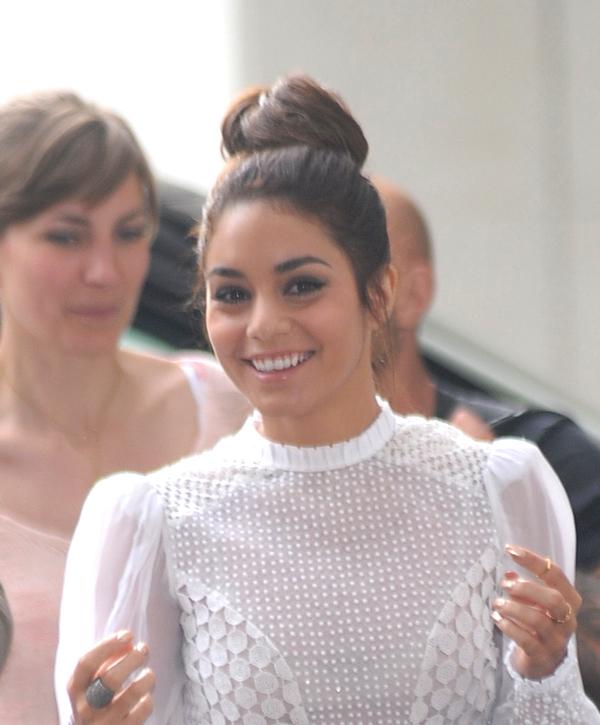 Vanessa Hudgens recently rocked a fun, high bun while in London and since buns are having such a moment right now we turned to celeb stylist Ricardo Rojas to tell you how to recreate it. Ricardo works on major stars like Eva Longoria, Jessica Chastain, and Amber Heard all the time, and now he's walking you through this super-easy tutorial to steal V's look!
OK!: Why this hairstyle sexy for a Saturday night date or party?
Article continues below advertisement
Ricardo Rojas: It's a sexy sophisticated high-bun. Pulling your hair away from your face becomes a beauty story that makeup artists love and I think this is an ideal look for Vanessa. I myself am a huge fan of loose, high-buns because they're a very easy, young look. I also like that her stylist left a few pieces out at the sides—overall it's a fabulous look for a Saturday date night or summer party.
OK!: How can you recreate it at home?
RR: Blow dry your hair straight, then tease the front part of the hair and use hairspray to keep the volume in place. Next, gather the hair and pull it up at the crown and secure with a hair tie. Tease the ponytail a little bit and twist it around the tie with a bungee cord and voila!
Demi Lovato's 21 Best Beauty Looks
OK!: Which hairspray would you suggest for the best hold?
RR: I really like Elnet—it's one of the best hairsprays on the market right now. The product has a long-lasting hold and a satin touch that gives you a lot of shine.
What do you think of Vanessa Hudgens' 'do? Will you try it out tonight? Tell us below in the comments or on Twitter @OKMagazine!