STYLE
So This Just Happened...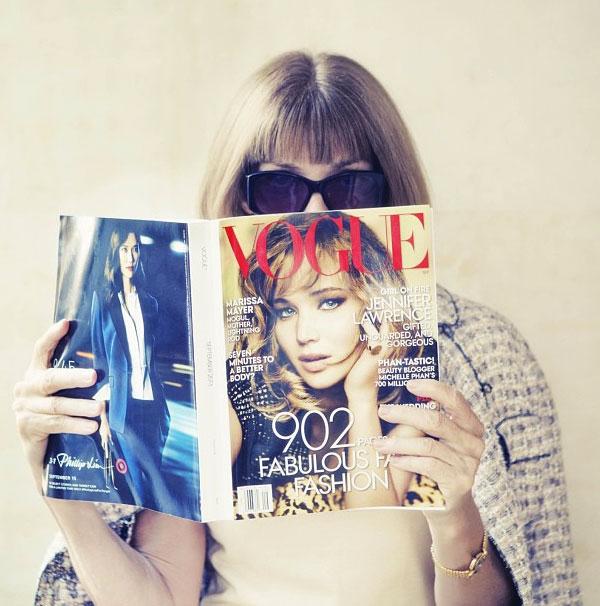 No Anna Wintour has not joined Instagram, BUT she did appear in her very first photo on the Vogue account! That's right, the fashion bible editrix has apparently realized the world is having WAY too much filter fun without her so she lend her face, er bob, and the mag's September cover—featuring none other than our love, Jenn Law—to this gem:
Trend to Try Tuesday: The Varsity Jacket
The photo read: Anna Wintour reads #TheSeptemberIssue. Do you? We would love to see it! Show us your #voguestagram. Photo by @taylorjewell
The Craziest Outfits in VMAs History
Are you following Vogue on Insta? What do you think of Anna's big moment? Sound off in the comments below or on Twitter @OKMagazine and don't forget to follow OK! on Insta @OKMagazine for tons of fun celeb style pics as well!
Article continues below advertisement