STYLE
Sofia Vergara Takes Hollywood and NYC Style in Her New Kmart Clothing Line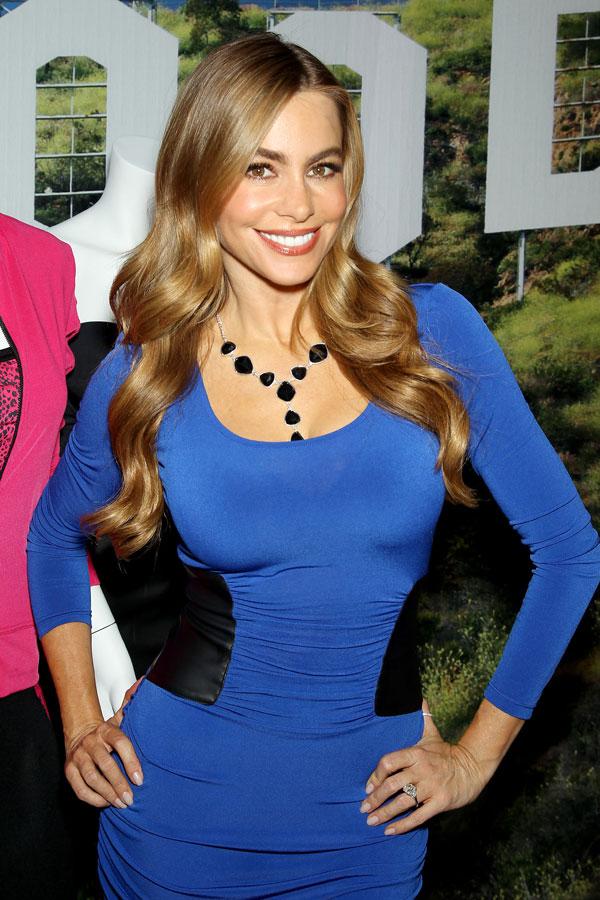 Modern Family actress Sofia Vergara gets the ins and outs of Hollywood and New York City, and she made that clear in her fall and holiday clothing collections at Kmart. Workout wear, leather accents, an appropriately flirty LBD, and tons of cobalt blue popped from the racks at her metropolis-themed preview—basically a tale of two cities that any lady of style would want to experience.
With mini pizzas, Junior's cheesecake-inspired cake pops, and tiny cheeseburgers circling around the space filled with characterture artists and paparazzi at the red carpet, we got to see for ourselves how Sofia defines style.
Article continues below advertisement
OK! News: Sofia Vergara's Hottest Dresses Ever
Photos: Sofia Vergara on the Red-Carpet at the Emmys
She totally killed it with her jewel-toned statement necklaces, gem-filled rings, and pencil skirts with leather details. But it's not even the fact that she obviously has good taste and knows what looks flattering on a woman. It's that the line won't have you crying in the checkout line. You'll feel like you just splurged on a fantastic item (which fantastic, it is) but you actually just bought a major steal. That shirred dress is only $33, while the jewels retail for only $17.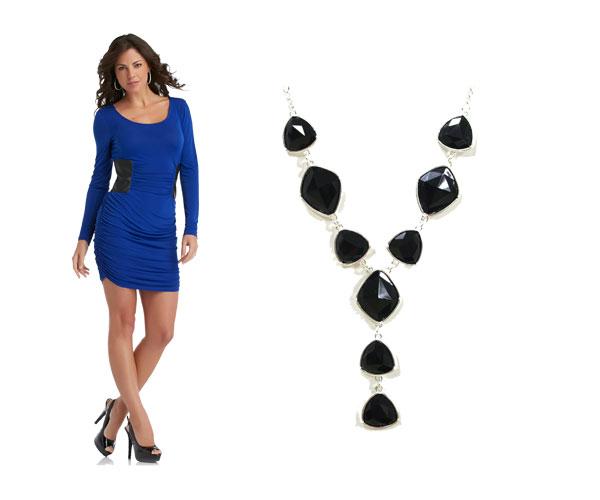 Will you check out her collection? Tweet @OKMagazine and leave a comment below.