STYLE
Sonja Morgan's Diet Confessions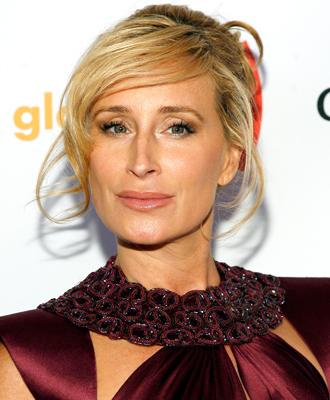 The Real Housewives of New York City's Sonja Morgan reveals her guilty food pleasures to OK! in this week's issue!
My eating habits in one word:
"Green."
Last time I felt guilty about something I ate:
"Every once in a while I have to have a slice of pizza. There's just nothing like it."
Healthiest thing you've eaten this week?
"Dr. Braverman's protein shakes. It's protein, fiber and fish oil. It keeps you satisfied."
Article continues below advertisement
Least healthy thing I've eaten all week:
"Dark chocolate. The caffeine keeps my metabolism up. Chocolate is a girl's best friend. It's about on par with shopping."
Last time I skipped a meal:
"I skip meals all the time. I forget with my schedule."
I'd want my last feast on Earth to be...
"Italian food. Five courses, including rigatoni with Bolognese sauce and ending with chocolate cake."