STYLE
Spotted! The Coolest Celeb Happenings This Week – January 6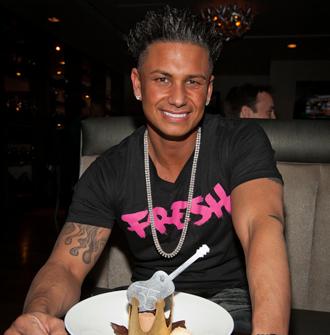 Before performing at Vanity Nightclub at Hard Rock Hotel & Casino Las Vegas on December 30, Pauly D had dinner with friends at 35 Steaks + Martinis, where he concluded his meal by feasting on the signature King of Desserts.
Selena Gomez nibbled on the Ultimate BLT and sipped a Frrrozen Hot Chocolate at Serendipity 3. The singer signed autographs for squealing fans but ignored questions about the whereabouts of her boyfriend, Justin Bieber.
Pregnant Kourtney Kardashian spotted with her Judith Leiber bag on New Year's Eve at Chateau Nightclub at the Paris Hotel in Las Vegas.
Hot Chelle Rae wore Lacey Ryan during their performance and appearance on Dick Clark's Rockin' New Years Eve show.
Bethenny Frankel stopped by The Children's Place on 68th and 3rd Avenue on December 29 to shop for some new clothes, shoes and accessories for her daughter Brynn.
Article continues below advertisement