STYLE
Spotted! The Coolest Celeb Happenings This Week – July 6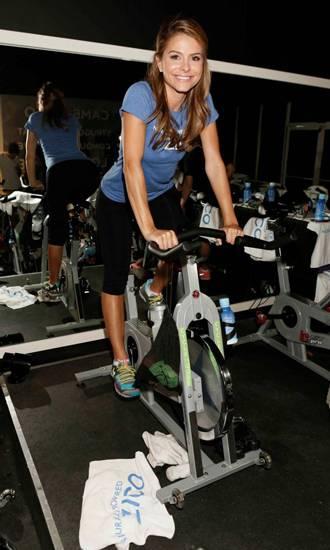 Maria Menounos helped raise money at the Zico Charity Spin ride to benefit Challenged Athletes Foundation held at West Hollywood's Cycle House.
Hot Flashes cast, Brooke Shields, Wanda Sykes, Camryn Manhein and Virginia Madsen were excited to reunite again after becoming such great friends on set; they caught up like old friends who hadn't seen each other in ages while getting ready for the PSA Shoot for the American Cancer Society.
Melissa Gorga signing Voli Light Vodka bottles for her fans at the Licker Locker in New Jersey.
Tyson Beckford was spotted at the Savages premiere after-party held at Bagatelle, NY.
Kristen Chenoweth arrives at the State Theater with flowers in hand while sipping on the new SoBe Lifewater Blood Orange Mango in Minneapolis.
La La Anthony was all smiles as she celebrated her birthday and kicked off the BET Awards weekend with X-Rated Fusion Liqueur at Bagatelle LA. La La was joined by her close friends including entertaining expert, Travis London, to celebrate both occasions.
Twilight hunk, Kellan Lutz recently returned from Munich, Germany where he'd been filming his newest movie, Tarzan 3D. While abroad, he used his T-Mobile HTC One S to snap photos to share the beautiful scenery with his family back home.
Ashlan Gorse spotted sipping on Refine Mixers' low cal cocktails in Venice Beach.
Article continues below advertisement