STYLE
Star Bodies: Cat Deeley's Yoga Pro Offers Energizing Tips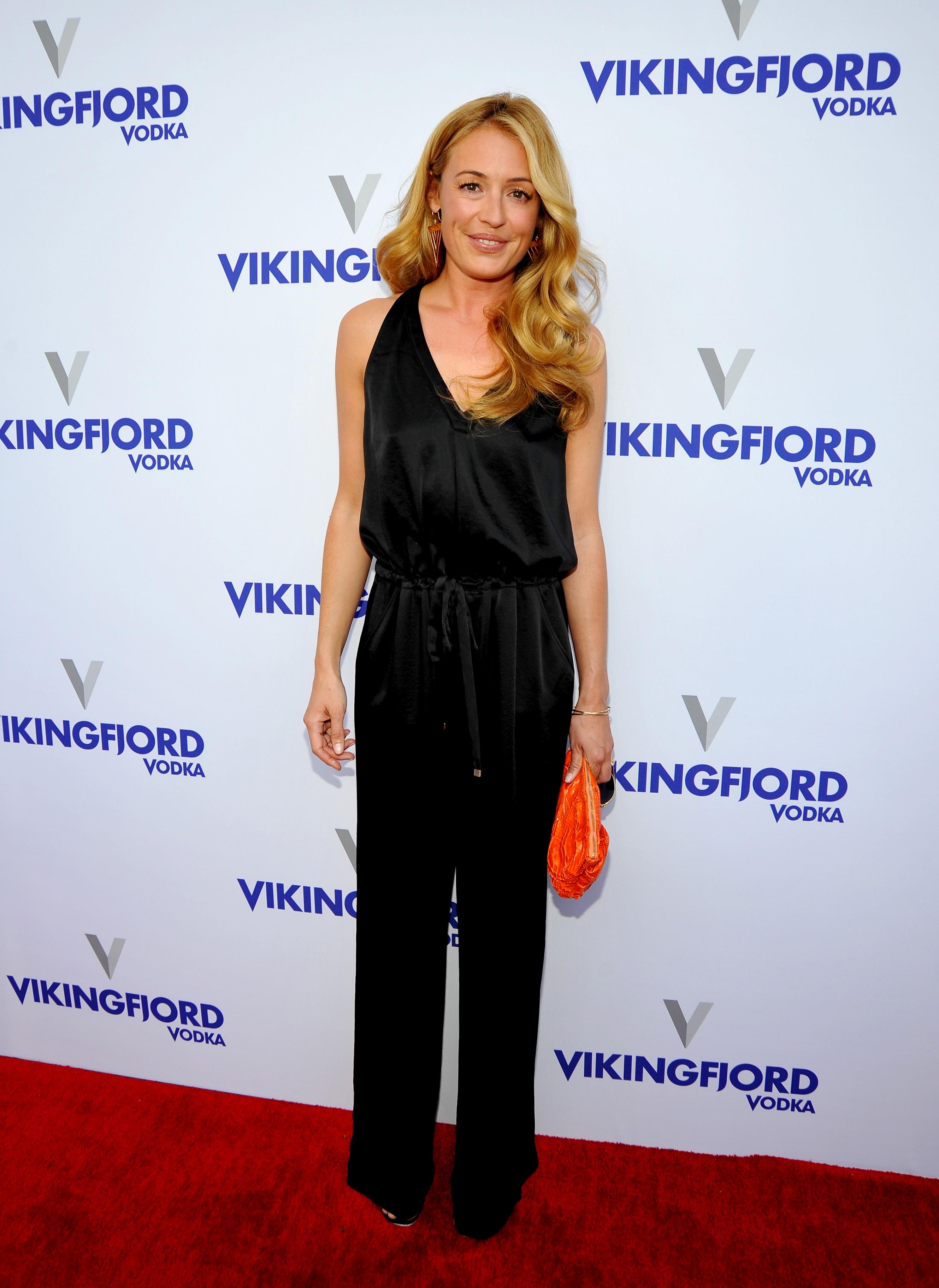 So You Think You Can Dance host Cat Deeley is one busy lady, so being able to multi-task her fitness goals with overall mental well-being is a major coup. Thanks to her yoga guru Tara Lee, the British beauty is reaping the benefits of going with the "flow."
"Tara introduced me to the wonderful world of yoga 10 years ago...I couldn't even touch my toes," admits Cat. "I've been hooked ever since. Like every woman, sometimes it's hard to steal even 30 minutes for myself. I'm constantly traveling and juggling schedules. But with her yoga DVD even I can find some 'me time' to focus my mind, reset my body and just breathe!"
Article continues below advertisement
OK! News: New Recipes From The Food Program By Tracy Anderson
There's something for everyone in Tara's Elements of Yoga DVD series, whether you're a beginner, intermediate or more advanced. Not sure if yoga is really your thing? Tara offers up some of Cat's favorite moves you can try on your own.
"Cat enjoyed all the yoga exercises, especially the two breathing exercises shown in the Air & Water DVD, as she found it helpful for her work to help her stay calm and focused when she was presenting shows," says Tara.
Photos: Celeb Swimsuit Inspiration To Get You Motivated For The Gym
• "Pranayama exercises are essential to any yoga practice and involve controlling the breath. This can be done with alternating nostril breathing where you close the right nostril with your thumb, inhale through the left nostril then close the left nostril as you exhale through the right."
• "Kapalabhati Pranayama or Shining Skull Breath is the acting of very quickly pulling in the abdominal muscles towards the spine letting the air exhale through the nostrils. The inhale comes quickly and naturally after the release of the stomach muscles. Repeat 20 times. This action helps strengthen the stomach muscles while energizing the body with the breath."
Article continues below advertisement
OK! News: Seasonal Fruits and Veggies That Can Do a Body Good
With her mind clear, Cat also enjoys the ab excercises featured in Tara's Fire Core DVD. Try these:
• Paripurna Navasana or Boat Pose
"Balancing on your sit bones lift your legs in the air and lean your upper body back forming a V. If holding out your legs is too difficult, bend your knees but keep them elevated. This strengthens your deep core muscles. Hold this posture for 10 full breaths."
• Alternating Leg Lifts
"Lie on your back. Lift your legs in the air. If your lower back comes off the ground place your hands underneath your buttocks. Alternate leg lifts. This strengthens the lower abdominals."
OK! News: Make Breakfast Part Of Your Morning Routine
• Plank Pose
"Come onto your elbows. Lower your body so it is straight and parallel to the ground. Hold plank for 10 breaths. Plank strengths your entire core."