STYLE
Steal Olivia Palermo's Tribal-Inspired Look for Less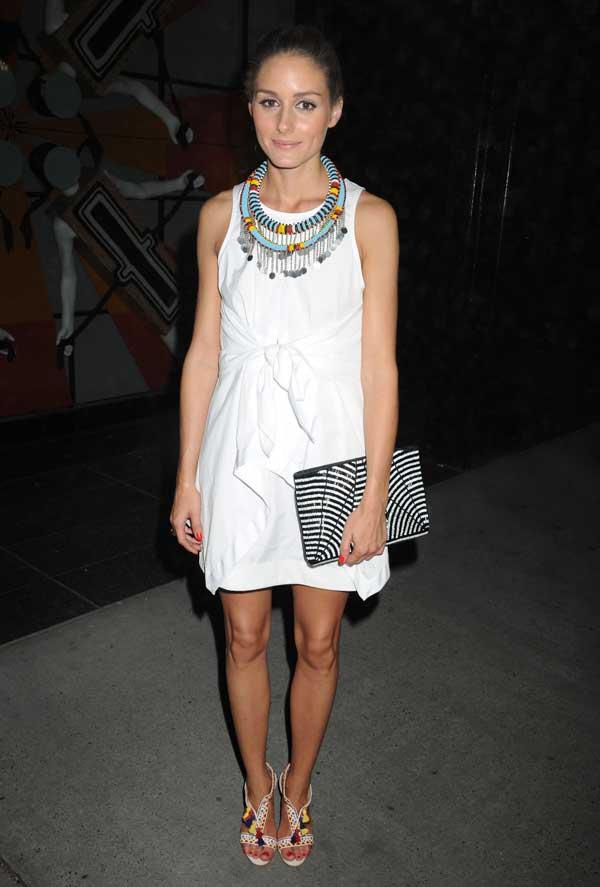 Kimmie Smith is the editor of style site, Kitten Lounge, and she's telling you how to you can recreate Olivia Palermo's summer-chic look in this week's edition of Look for Less!
"This look works as there is a natural volume to this wrap front handkerchief style. For slim body types, it creates the allusion of having curves in a proportional way," says Kimmie.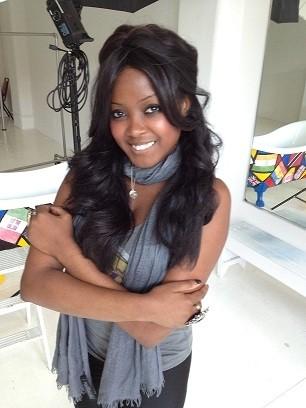 Who Olivia is Wearing at the Red 2 Screening:
Article continues below advertisement
"Olivia is wearing a Handkerchief Wrap Front Dress by Alexander Wang ($445) for Apropos' Spring 2011 collection. She paired this with a pair of Christian Louboutin heels and a necklace from Pikolinos, which she is a brand ambassador for. In addition, she included a black and white clutch to add a bit of geometria to this crisp look that also has pops of ethnic/tribal elements within it," says Kimmie.
How to Get Her Look for Less With Kimmie's Picks:
Moroccan Necklace, $90, bananarepublic.com
Olivia layers her look with a series of ethnic/tribal necklaces which also incorporates silver to play with texture. This Moroccan Necklace also creates an ethnic element to your look while also combing metals and other statement necklaces within once bib style to make it easy to wear.
Black White Snake Flat Animal Clutch, $180, wconcept.com
Article continues below advertisement
Clare Vivier's clutch is a great way to add a different texture into this look with a two toned hue in black/white as well as the use of snake skin.
Coach 'Steffi' Heel in Chalk/Warm Pewter, $171 on sale from $228, bloomingdales.com
Olivia always gets it right and a heeled sandal is a must. Update this classic fixture in your closet by adding woven detailing which also includes a mixture of hues.
Acne Studios' Tie Back Sleeveless Dress, $119 on sale from $390, barneys.com
Acne Studio's Tie Back Sleeveless Dress is a twist on Olivia's dress as it has slightly less volume, still had the tie detailing and I love the ruffled detail which has the same sense of style as Olivia's dress.
What do you think of Olivia's style? Will you try recreating her outfit with Kimmie's tips? Leave a comment below or talk to us via Twitter @OKMagazine & @Cocoabebe (Kimmie's Twitter handle)!