STYLE
The Best Swimwear Styling Tips for Every Body Type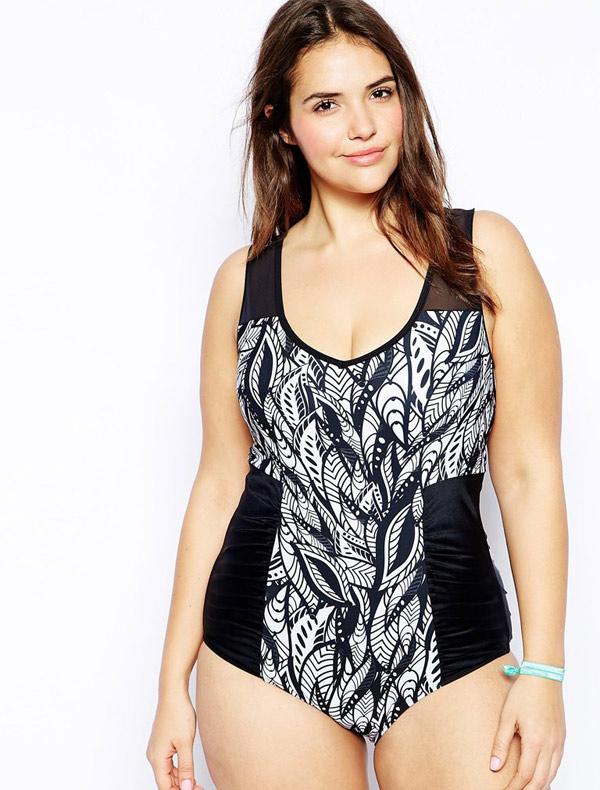 Hey, Curvnistas!
Many of us absolutely dread swimwear shopping. But even though it's a daunting shopping task, I have very, very good news! The process of picking out your beach babe look doesn't have to be scary. I've put together a must-read guide on all things curvy and fabulous for swimsuit season. Read on to see my bathing suit style suggestions for every body type and body part! #PoolSideStyle has never been so chic.
Article continues below advertisement
Styling for a Big Bust
DC Solution: Stay away from padded or bust-enhancing swimwear. Look for suits that offer great underwire coverage or minimizer bra tops. This will offer a slenderized bust area.
Shop the Look: Tropiculture Plus Size Black And Taupe Cross Back Underwire Swimsuit, $51, swimsuitsforall.com
Monochrome Feather-Print Swimsuit, $61, asos.com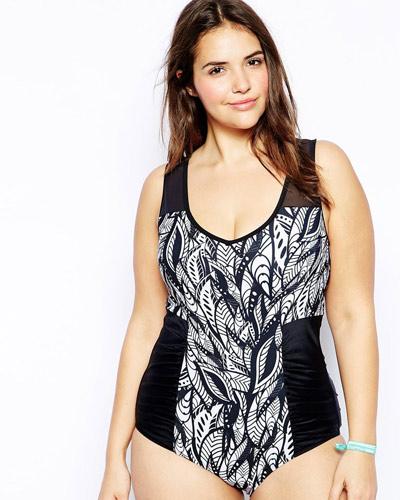 To Flatter Your Thighs
DC Solution: Skirted bottoms are a great way to cover one's assets and get the shape you want out of a swimsuit. Don't be afraid to try a great cover-up with a sexy two-piece—because sometimes the illusion of "less is more" is best when in the pool.
Shop the Look: Pineapple Dream Bikini Set, $30, forever21.com; Butterfly Caftan, $39, alwaysforme.com
A Slimming Stomach Style Situation
DC Solution: Look for tummy-control shapewear! An added layer of mesh lining can help if you are feeling a bit over exposed. Also, the trend of the high-waisted bottoms can surely ease your curves into a very fashionable look.
Shop the Look: Black and White Striped Swimsuit, $51, swimsuitsforall.com; Cherry-Print High-Waisted Bikini, $43.50, swimsuitsforall.com
Article continues below advertisement
Get the scoop on these curve-worthy brands and more by following me on Instagram and Twitter @DCFashionista1.
See you next Friday, my Curvnistas! Or in a fitting room near YOU!
Curvy Note: It's totally OK to be a beach bum this summer—just don't forget your sunscreen and some fresh tunes! But before you show off your arms, legs, and bikini on the beach, don't forget to get a wax or close-shave! Two of my favorites are Uni K Wax and Smooth Snap Razors by Venus, both of which help me confidently show off my curves!
What do you think of Denise's style tips? Will you rock some of these cute suits at the beach this summer? Tweet @OKMagazine and leave a comment below.