STYLE
The Curve Report: Denise Caldwell Talks Fall Fashion Staples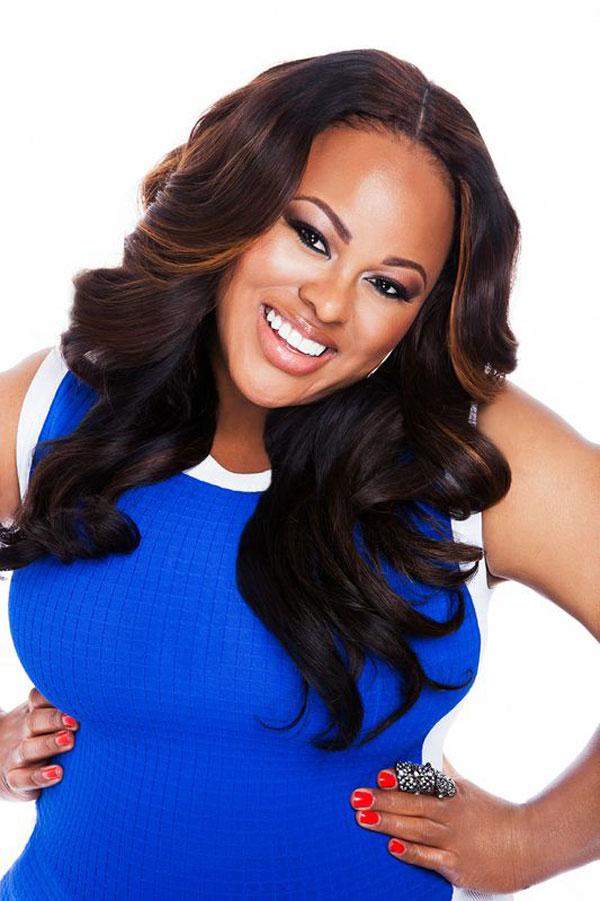 Curvinistas, it's time to countdown to my favorite time of the year—Fall!
With a new season comes a new shopping list of must-haves. This fall, I have a few tips to "recession-proof" your wardrobe for the future while still looking stylish. Remember to shop your closet—you never know what hidden treasures are in there, and you could possibly make outfits from what's already in there.
Article continues below advertisement
As I prepare for New York Fashion Week, I countlessly edit my must-haves and my fall wish list and have come up with 10 items that are on trend and are chic additions to your closet.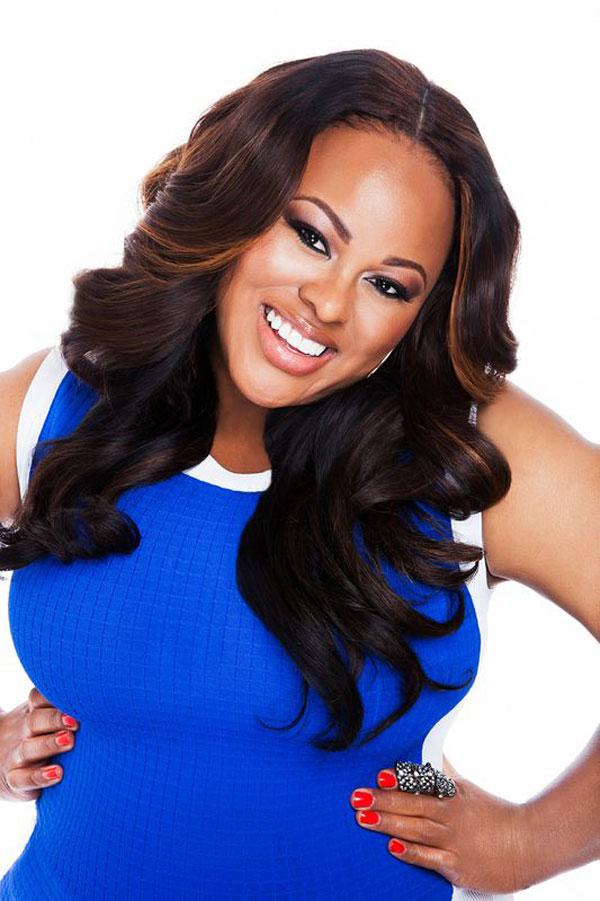 The Leather Jacket
Leather is a must-have for the fall. A rocker chic motorcycle jacket with a tailored fit will upgrade any classic look.
ASOS Curve Exclusive Leather Jacket, $168.76, asos.com
Blazer Action
It should be fitted and tailored with just a little boxy touch. There is something mystique about an article of clothing that is masculine, yet exudes femininity. I find that retailers like Saks Fifth Avenue are great resources.
Michael by Michael Kors Salon Z Colorblock Stretch Blazer, $68, saksfifthavenue.com
Jeans That Won't Give You the Blues!
I love jeans! They are the perfect canvas to create any outfit. You can wear heels, flats, or boots with your blues. And now, assortments of colors that are figure-flattering are available at every size. I suggest a jean that is a little higher in the waist, as it tends to round out your shape. Addition Elle has "Meet Your Match" tool, where they have variations to get you the best fit.
Article continues below advertisement
Addition Elle Jeans, $60, additionelle.com
A Shift dress—Make It Your Statement Piece
Try a leopard dress, animal, or exotic prints in classic black, brown, or a cool color tone. Pink Tartan offers amazing body-con dress options that I simply adore.
Pink Tartan Power Stretch Leopard Dress, $425, lordandtaylor.com
A Peplum Dress
I consider myself the "Peplum Princess." The placement of the skirting minimizes your waist and accentuates your curves in all the right places.
Style note: Keep your neighborhood tailor handy to play with proportions and length.
Ponte Peplum Dress, $149, talbots.com
A Pencil Skirt
Jewel tones in blue or green will surely make a vibrant starting point to each outfit. Pencils skirts whittle your waist and highlight your best assets.
Suit Skirt With Wrap Front, $40-45, jessicalondon.com
A Coat
This can be the key component of your look. It provides the double duty of keeping you warm and also highlighting your personality through the special details. Other coats to consider are parkas, faux fur coats, or chunky knits.
Article continues below advertisement
Style note: You can always belt your coat.
Smokey Plaid Cecille Coat, $1,528, lafayette148ny.com
A Blouse
A black or white button-down shirt is classic and effortless. It can be worn multiple ways—casual or dressy! This is a wardrobe essential that transfers seasons easily.
Style note: For my fellow busty sisters, if you have a little peek-a-boo action within the second and third button, take to your neighborhood tailor to get a hook and eye or small snap placed.
The Perfect Shirt, $45, lanebryant.com
The Legging
When picking a legging, make sure it's streamlined and flatters all the right body parts. I love a pant that slims and also is versatile. A great black legging can be a key component to layering. Two of my faves are Look-at-Me Leggings and Dress To Slimpress Leather Look Legging from Spanx.
Look-at-Me Leggings, $68, spanx.com
The Structured Shoe and Bag Combination
Article continues below advertisement
When it comes to accessories, make staples your statement pieces. Oversize clutches, totes, doctor bags, or cross body bags with long chains are great for fall. I especially like a great satchel bag. My motto is, "If the shoe fits, buy it!" I like a great bootie with a platform that is sturdy and comfortable to walk in.
Style note: Classic black tights with black platforms will give you an edge you on height and also elongate your silhouette.
Piaff Tote, $1,495, bally.com
Cleo Suede Booties, $198, anntaylor.com
See you next Friday my Curvinistas! Or in a fitting room near YOU!
P.S. My Curvy Footnote: This summer, I played with color in more ways than one. Not just with my clothing and make-up ensembles, but with my hair. I went super blonde just to test the theory if blondes really do have more fun. Well, I was not only the 3 F's, (Fun, Funny and Fabulous) but wasn't afraid to take the plunge and commit to changing my hair color. For fall, I am venturing back to a deep chocolate à la Kerry Washington and Kate Beckinsale. To help me with my transition, I have decided to enlist the amazing Karen's Beauty Bar Salon and Spa to take me to color heaven. I also hear celebrities are obsessed with her hair extension offerings. Getting wiggy with it?! Don't mind if I do! Stay tuned!