STYLE
The Curve Report: Denise Caldwell Tells You How to Keep Stylish in Sportswear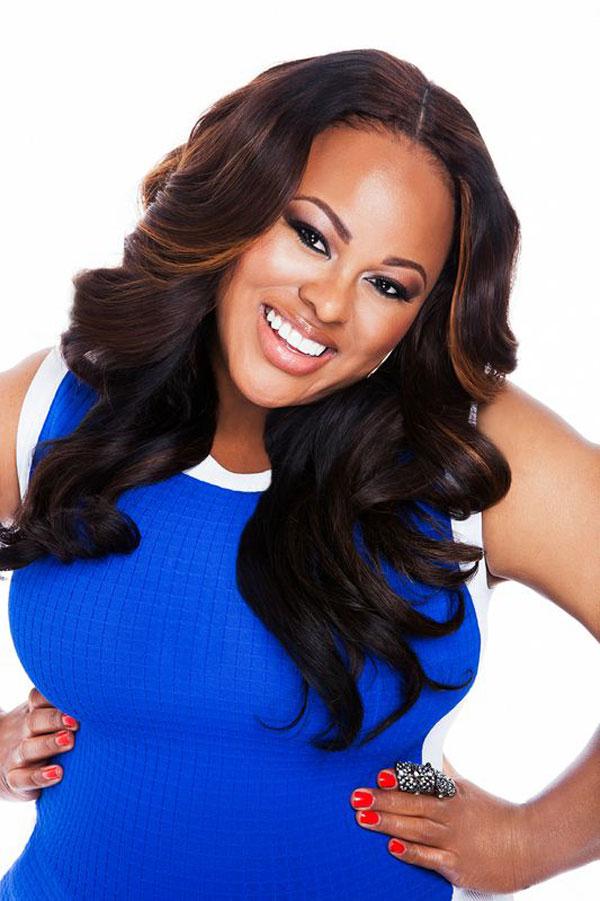 Hi Curivnistas!
September is one of my favorite months. It's New York Fashion Week and also The U.S. Open. Don't fear—I plan to give you the scoop on ALL the fashion action. But let's begin with an ode to the U.S. Open. I must admit, sportswear can be tricky. You want to have a hint of luxe, but you don't want to be too casual. I've got the tips to get the happy medium! It's your way to rival tennis style Serena Williams and make Andy Murray's head turn.
Article continues below advertisement
Cardigans Rule!
Cardigans are season-less and are great wardrobe staples. The traditional black sweater is always great to have, but a cardigan with a pop of color and unique shape can be transitional.
Style Note: Some cardigans may have buttons and others may be wrap versions. You can always belt a sweater in to cinch your waist. This highlights your best asset, while minimizing your derrière.
Waterfall Cardigan, $59.35, onoz.fr
Jogger With a Purpose
Forget frumpy! It's time to be fabulous with this wearable staple. Wet Seal now offers plus-size. They really have great options, regardless of your size and age.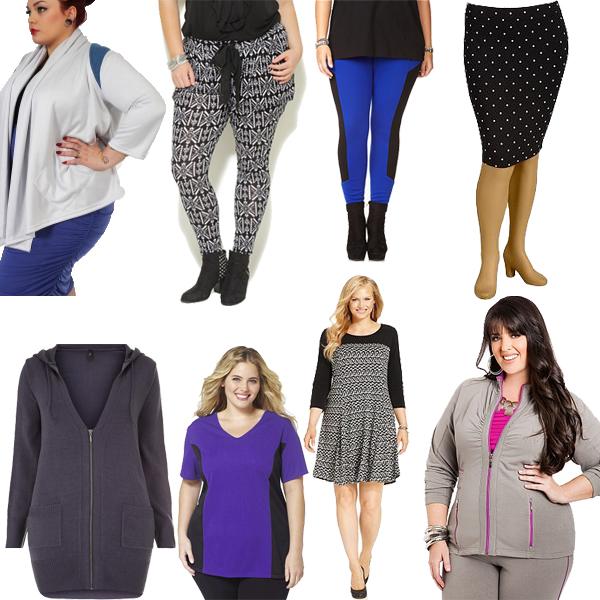 Tribal Jogger Pant, $29.90, wetseal.com
Sporty Jacket
A good jacket is essential. You can wear it as the main feature or a layering piece.
Style Note: Cinch in the waist to create a peplum effect and pop the collar—you'll be good to go!
Article continues below advertisement
Ruched Active Jacket, $34.50, ashleystewart.com
The Dress for All Occasions
I love a dress that is versatile in style, has major stretch, and is made out of a great material. Say yes to the dress—it's the easiest way of getting dressed in a flash. I am obsessed with these two casual and cute items.
NY Collection Plus Size Dress Three-Quarter Sleeve Printed Color-Blocked A-Line, $37.99, macys.com
Sleeveless Ballet Dress in Pink, $395, pinktartan.com
Show a Little Leg
We all like to just throw on our leggings and go! These are a sure way to put a little pep in your step while you're on the run. The color-blocking is a great tool to maximize on color, but also streamline your legs and reduce your thighs. Winning!
Bombshell Contrast Panel Pants, $22.80, forever21.com
Little Chic Riding Hood
Having a great hoody is an essential. I love hoodies with zippers and pocket accents. It's a great detail that, if placed right on the garment, can add slimming effects in the waist. It also can elongate you.
Article continues below advertisement
Style Note: Evans USA has a few great option. I love variations so I have two options that can be great additions to your closet. Stripes are a key trend right now on the runway. Experiment with both vertical and horizontal stripes. Just make sure the lines are small to medium size. Also for my petite curvy girls, you may be able to wear it as a dress. Just add tights or cool leggings.
Evans Blue Zipped Hoodie, $59.50, evansusa.com
Evans Stripe Hoodie, $45, evansusa.com
Skirt that Flirts
I have an obsession with pencil skirts! I like versatile styles that will always give off a casual flair, but can also be dressed up.
Women's Plus Knit Pencil Skirt, $27, oldnavy.com
Graphic Flounce Skirt, $98, anntaylor.com
The Perfect Tee
A t-shirt always exudes style that is functional and practical. The use of color or cool detail from the waist up gives the classic piece a fresh and youthful look. It's the key to a great twit pic or Instagram post!
Article continues below advertisement
Marina Rinaldi Valico Sequin Top, $250, bloomingdales.com
AirLight Sport Tee in Purple, $24, lanebryant.com
See you next Friday my Curvinistas! Or in a fitting room near you!
P.S. My Curvy Footnote:
It seems the sneaker wedge trend isn't going away anytime soon! While there are lots of designers who have variations of this comfortable and stylish trend, I love to have a few options for all my casual and semi-dressy looks. I love that JustFab.com has an assortment of shoes for a budget-savvy price! Yes, they have shoes in every style, color, and trend for under $40! They now offer wide-legged boots for the girl with a little extra calve action. Check out why I have such a shoe addiction on Just Fab!