STYLE
The Curve Report: The Pajama Pants Craze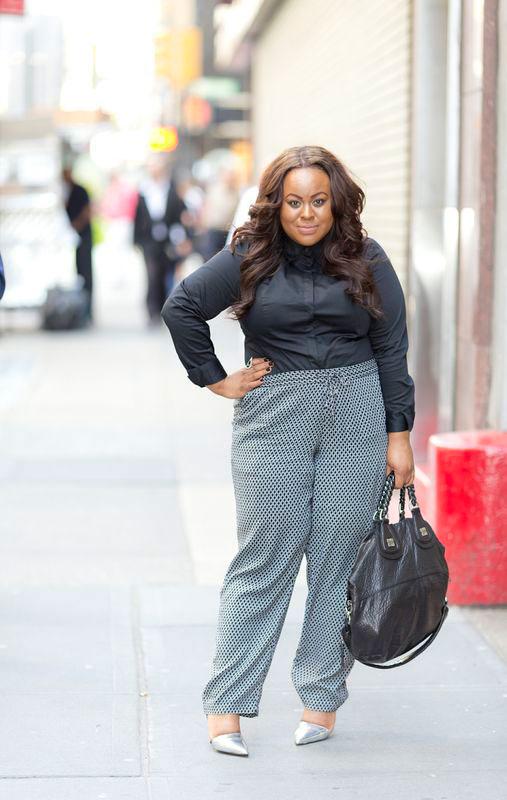 Hey, Curvinistas!
I'm definitely a girl who knows and wears what "works" for me, but as a fashion stylist, I'm all about trying a trend at least once. Some trends fade, but others stick around and become a seasoned wardrobe staple. The "pajama pant" is one of those trends.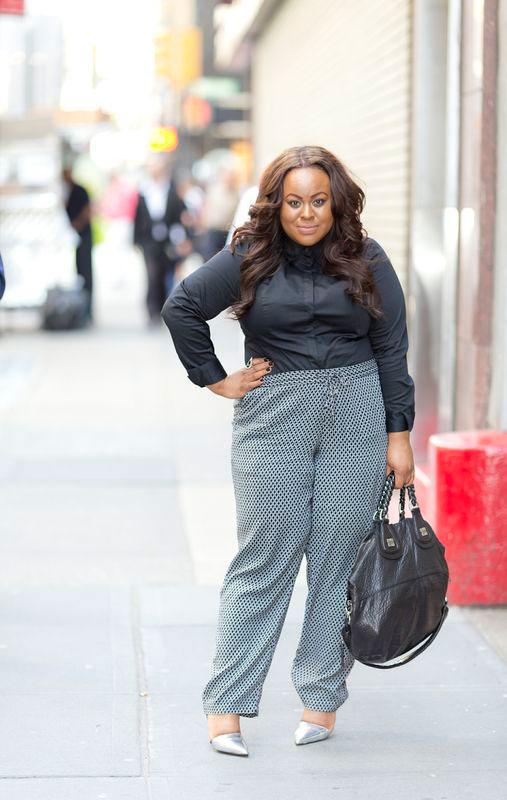 At first glance, it appears to be just a spring and summer trend, but once I saw the PJ pant on the red carpet and in designers' collections as a "season-less" item, I knew it was time to get on board. The key is to layer and pair your pants with items that compliment either other. This can be done with color and mix-media fabrics. Cozy cardigans, leather jackets, or utilitarian blouses are all great pairing options.
Article continues below advertisement
The Curve Report: How to Keep Stylish in Sportswear
Below are a few savvy ways to incorporate the PJ pant into your wardrobe.
When selecting a PJ pant, use the 360 degree approach! Take some time in the fitting room and use the mirror to your advantage. See how it looks from front, side, and, most importantly, the derriere view. You don't want a pant to give you camel-toe or a bad butt-lift.
Style your look in confidence. Find a flattering way to incorporate classic and trendy items into your lifestyle and personality. FYI—the Harem Pant is similar and sometimes identical in style, except for the narrow or tapered fit towards the ankle.
Sometime going a size up to get the billowing effect and then visiting your neighborhood tailor after for a little "nip and tuck" guarantees fit perfection!
When selecting the pant, be sure to camouflage your trouble areas by raw attention to your narrowest part. This can be done with seaming or a belt. Some of them may have an elastic or a drawstring component, which gives you an instant cinch to your waist.
Take a peek! I have selected six PJ pant styles that push your style envelope a bit and others that are super chic and minimalistic. Send me pics of your fashionable selections with the hashtags, #PJParty and #TheCurveReport
See you next Friday my Curvinistas! Or in a fitting room near YOU!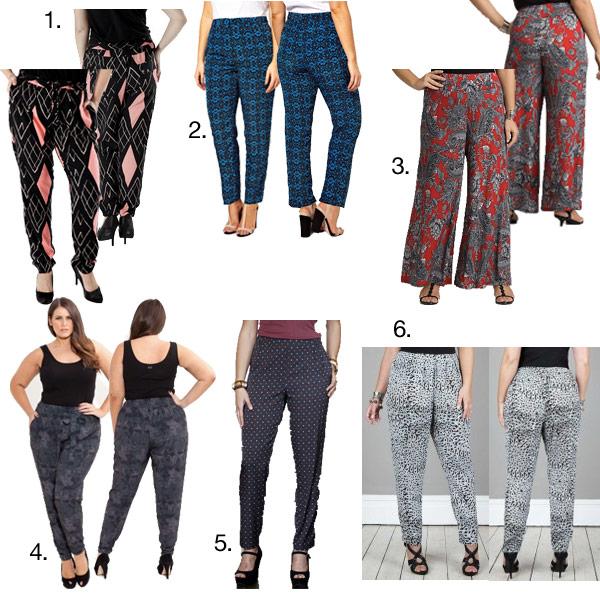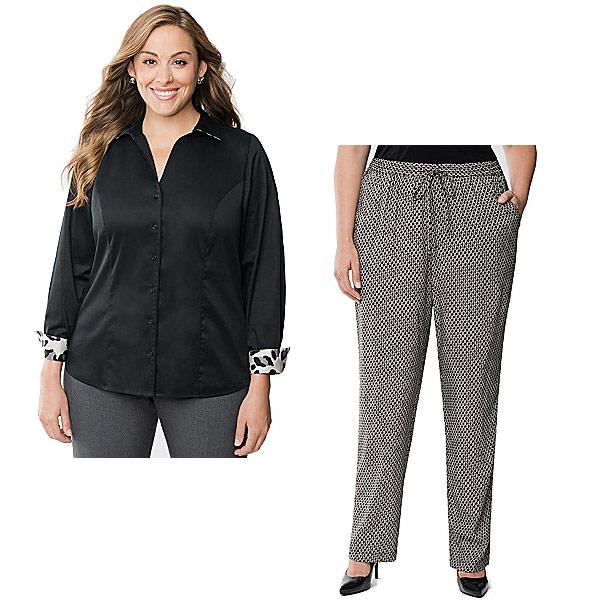 The Perfect Shirt in Black, $45
Love ALL Things Fashion? Be in the know… Follow me on Twitter @DCFashionista1
My Curvy FootNote: Besides being a fashionista and pure shopaholic, I am totally beauty obsessed! Although I may own four red lipsticks, if a new hue of red comes out, I will purchase just to try it out—I am ALWAYS in search of the "perfect" lip color. I recently became addicted to what I call beauty in a box. Glossy Box is a monthly subscription service that delivers a box of new, trial-sized beauty products that you can later purchase in full-size for yourself. It's a try-before-you-buy scenario, and I am totally addicted! Curvinistas and fashionistas, you will totally thank me later.
What do you think of this trend? Tweet @OKMagazine and leave a comment below.