STYLE
Try Nicola Peltz's Affluenza Premiere Style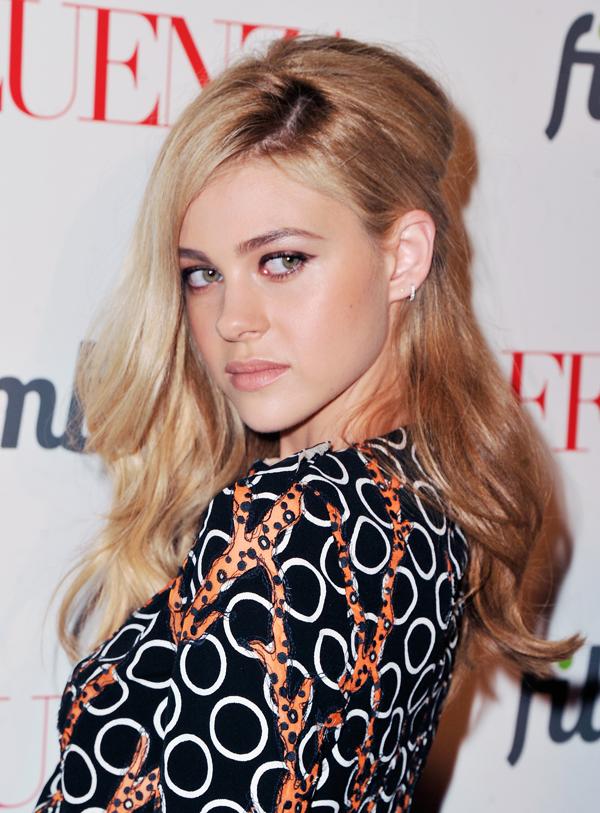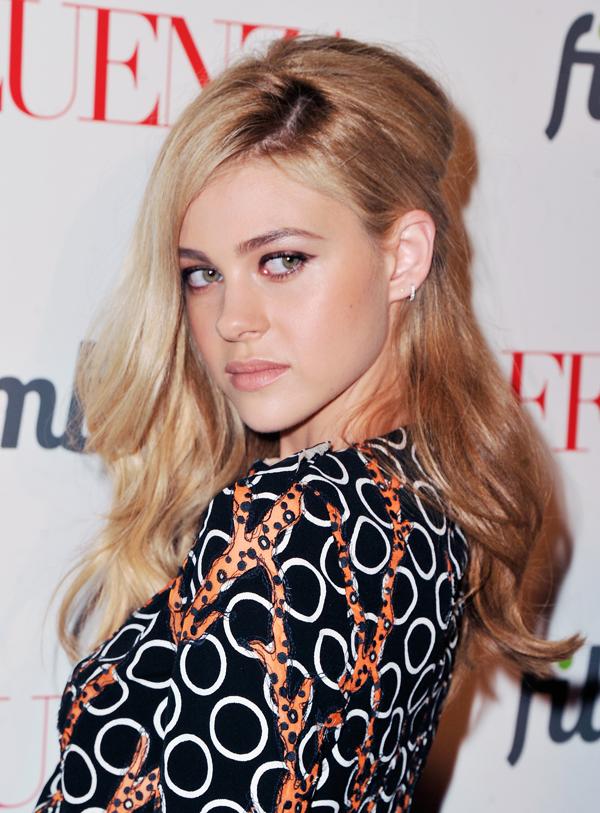 Nicola Peltz is having quite the moment in Hollywood, recently starring in the summer blockbuster Transformers: Age of Extinction and now celebrating the release of her her flick Affluenza, in which she appears opposite Gregg Sulkin and Ben Rosenfield. For the premiere of Affluenza, Nicola's blonde locks were styled long and loose, resulting in a look that harkens back to Brigitte Bardot.
OK! News: Kenya Moore Reacts to Apollo Nida's Prison Sentence
Article continues below advertisement
Adir Abergel created Nicola's look using Leonor Greyl products and shares his styling secrets.
• First start out by prepping the hair with Leonor Greyl Condition Naturelle from roots to ends on towel dried hair to protect the hair from heat and to create extra volume. Condition Naturelle is really an incredible product because it creates pliability yet at the same time gives an incredible amount of volume, which is very hard to get. I love that it's not only hydrating but volumizing at the same time, you don't find that with a lot of products that are heat protecting.
• Then, to make extra height stay all night, add Mousse au Lotus Volumatrice at the roots before blow drying the hair smooth with a round brush. I made sure to create a deep side part to give it a more modern vibe. A great trick is to place the deep side part at the highest arch of your brow.
OK! News: Cory Monteith's Dad Reveals Why He Wasn't at Son's Funeral Viewing
• After blow drying the section of hair, take a medium size Velcro roller and wrap the hair around it. Continue this technique until you have all your hair in Velcro rollers on the entire head. Once the Velcro rollers have cooled down, remove them all and make sure you accentuate the deep side parting. This will give it the more mod look.
Article continues below advertisement
• Then take the crown area and tease the hair making sure you get that Brigitte Bardot bump at the crown. Lock the height with Leonor Greyl Laque Souple and then pull the opposite side of the hair (the side that doesn't have the deep part) back off the face almost into a half updo and pin it in place with three big bobby pins.
OK! News: Eva Mendes and Ryan Gosling Expecting First Child
• To finish the look, take a few random pieces around the front with a large curling iron and break up the texture by creating a soft wave. Follow it by spraying some Laque Souple for all night hold. Don't worry if it feels a bit deconstructed. The texture will make it feel young and cool.