STYLE
Vienna Girardi Reveals Her Guiltiest Food Pleasures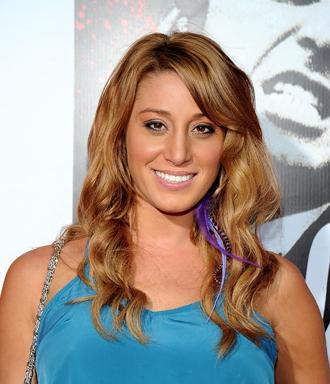 OK! caught up with Vienna Girardi at The Pool After Dark at Harrah's Atlantic City where the former Bachelor contestant shared her personal diet confessions! You might be surprised by the diet of this gorgeous reality star...
My eating habits in one word
"Bad."
Last time I felt guilty about something I ate
"The slice of pizza I had earlier today, and the cheesesteak!"
Healthiest thing I've eaten all week
Article continues below advertisement
"I'll home-cook fried chicken, but I'll throw some veggies in there to make everyone happy."
Least healthy thing I've eaten all week
"I'm a Southern girl, and I like home-cooked fried chicken."
Last time I skipped a meal
"This girl likes to eat. Breakfast, snack, lunch, snack, dinner, snack. If I don't get food or sleep, you do not want to talk to me because I am not very nice."
I'd want my last feast on Earth to be...
"I love steak and potatoes."