STYLE
'WAGS: Atlanta' Star Brandi Rhodes Shares How To Travel In Style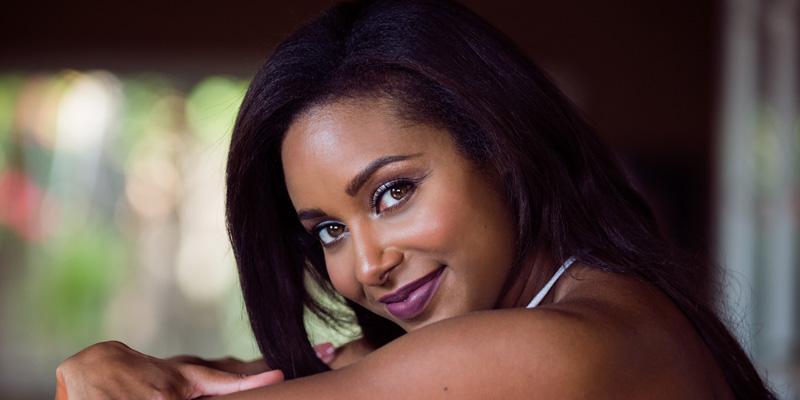 Ladies and gentlemen...this week is my first episode where I officially join the cast of WAGS Atlanta! So it's only natural that today's blog be based loosely upon that! In this week's episode, I take some of the girls on a trip to New Orleans, so let's focus on WAGS travel fashion this week!
Travel is a massive part of my life. I travel almost every week, mainly for business, but sometimes for pleasure. Whether the flight is 2 hours or 15 hours, like my recent trip to Tokyo, there are two things I always have to do as a WAG, and that is, be CUTE and be COMFY! Here are my best tips for achieving this on your next travel adventure!
Article continues below advertisement
Layer up! Planes are COLD. But then sometimes, they're atrociously HOT! You're never going to know until you get on board so be prepared either way. I always layer up. At the base of my outfit, I always wear a cute V-neck T-shirt, or a cami. That way I have something that I can dress down to easily if the temperature is a bit warmer than anticipated. On top of that, I always have a zip-up or warm cardigan. That way, if it's chilly, I'm covered. If it's winter, bring your coat on board. Sometimes the temperatures are ICY this time of year. Better to have your coat on you if you need it, rather than wishing it wasn't stored underneath the plane!
Footwear is ALWAYS important when I travel. I NEVER board a plane in heels. If I need them, they are always in my carry-on bag. Airports are big, which means, lots of trekking to get to the gates. And if you have a connection? Well you can forget about making it if you're running late and wearing heels. Flat is the way to go. In the summertime, my favorite travel shoes are espadrilles. They are super comfy, easy to slip on and off (going through TSA) and if the plane is cold, your feet will be warmer than they would in sandals. Colder months, I opt for my favorite pair of UGGs. They are cute, comfy, easy on, easy off. For longer flights, always have socks. That way, if you want to take your shoes off and fully relax, you aren't offending anyone with your bare feet, and your tootsies can stay warm.
Article continues below advertisement
I try to avoid traveling in jeans. They just aren't the most comfortable. Leggings are usually my pick, but if you have to wear jeans, it's always good to designate your travel pair. These should NOT be your skinniest pair of skinny jeans. Opt for something you can actually breathe in! My favorite pair of travel jeans are a distressed pair of Frame Denim. They stretch well and aren't too tight around my midsection. I also don't have to wear a belt with them, which means I don't have to take one off going through TSA. (I'm such a thinker- ha!).
If you follow these tips, you'll be cute and comfy on any journey you take. Hope you enjoy this week's episode of WAGS Atlanta! Hit up NotAnotherBasicB.com for more! And follow me on Instagram and Twitter! @TheBrandiRhodes
Be sure to catch WAGS: Atlanta every Wednesday at 10pm on E!