STYLE
Wanna Work Out Like a Rockstar? Try Pound!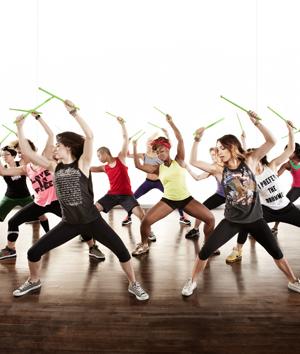 If you're stuck in a workout rut, then clearly you haven't tried Pound, a class that mixes cardio, Pilates, isometric movements, plyometrics and isometric poses using simulated drumming for 45-minutes of intense rocking out. Pound creators Kirsten Potenza and Cristina Peerenboom will be leading a class at OK!'s Body & Soul On the Beach event in Santa Monica, Calif. on June 8, but if you can't make it, the ladies share the secrets of their success right here.
Article continues below advertisement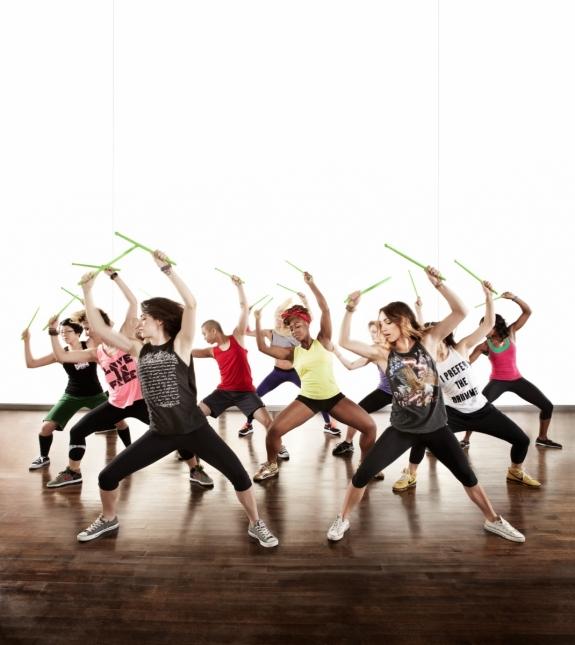 OK!: Describe Pound.
Kirsten Potenza: The best description is it's a 45-minute group fitness class that combines cardio, strength training, all the best conditioning moves, but it masks the normal reps you might find in a normal group fitness class with drumming. You're constantly pumping your arms with lightly weighted drumsticks that we invented called Ripstix.
OK! News: Heidi Klum Shares Her Smooth Recipe and Secret To Her Amazing Body
OK!: How did you develop the Ripstix?
KP: In the beginning we were using regular drumsticks and it was a pretty amazing workout but we realized we wanted to take it up a notch so we went to a developer and said, "We want lightly weighted. We want the same aesthetic, sound and feel as a drumstick but we need some weight in there and we need them to be really durable." So by taking the weight up, it's double the size of a normal B drumstick. It's a quarter of a pound each. But because you're pumping your arms, and we've calculated it to be about 15,000 reps during the 45-minute class, you're constantly rocking your body off balance and because you have this light resistance in your hands, let's just say that from head to toe we could not walk the next day after trying out our sample Ripstix the first time.
Article continues below advertisement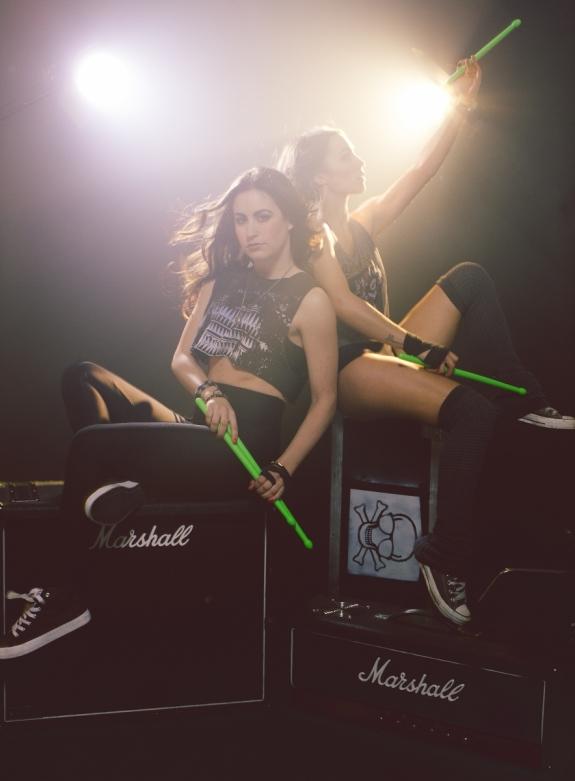 OK!: What's the reaction you usually get from people who take the class for the first time?
Christina Peerenboom: I think the best reaction is, "Oh my God, the time just went by so fast. I didn't even realize I was working out." And we usually get something along the lines of, "I had the worst week and that was the only thing that could have released my tension, aggression, anger." So along with the insane workout they get and how surprised they are, I think it's also a little bit of a therapy session for most people.
OK! News: Nine Ways To Help Reduce Cellulite
OK!: What advice would you give to a newbie who is nervous to take class?
CP: Pretty much if you can clap your hands you can pound. A lot of people will be a little concerned, like hey, I don't have any rhythm or speed or coordination but we really made it so simple that if you literally can find a basic down beat and clap your hands along you'll be able to take class and you'll be able to rock.
Article continues below advertisement
OK! News: Make Breakfast Part Of Your Morning Routine
OK!: If you don't have Pound in your area yet how can you get a similar workout?
KP: We offer online classes on our website so you can sign up to receive a set of Ripstix. It's $14.95 to sign up and $9.99 after that. Every single week you get a 20-minute Pound class and also something called a Pound Down which is kind of like a trainer's approach to Pound. We give a new technique every single week. And then all of our classes are archived on what we call the Backstage Pass. The Backstage Pass is where we post all of our online classes. Every single class is archived so if you want to go in and have a 20-minute workout or a three-hour workout you'll have all of the tools to do so.
What's your current workout obsession? Tell us in the comments below or tweet @OKMagazine.