STYLE
What Does Taylor Swift's Shirt Really Mean?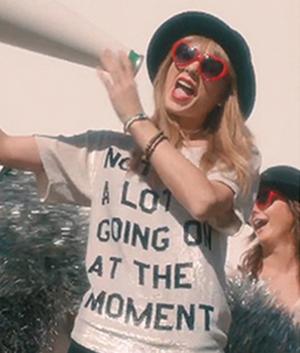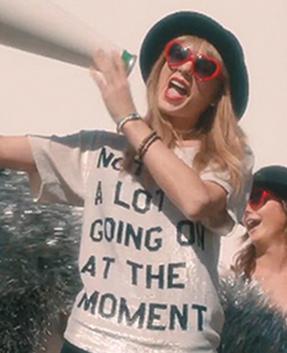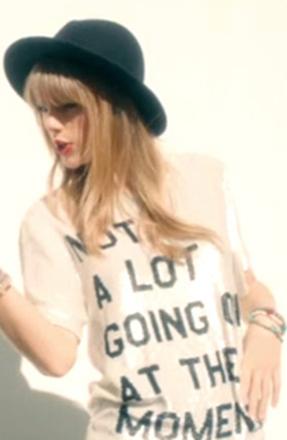 Taylor Swift certainly had a message she wanted to get across in the video for her new single "22."
News: Inside Opening Night of Taylor Swift's 'RED' Tour!
The singer is rocking a white sequined top by the designer Ashish that reads: "Not a Lot Going On at the Moment." Well, aside from being busy with a major tour, we guess T's love life has been on the quieter side lately. We're kinda starting to miss her new boyfriend every other month ways though.
Article continues below advertisement
News: Taylor Swift was Named Worst WHAT? Find Out Here!
The top has sold out everywhere since Taylor wore it, but if you can wait two weeks to get your hands on one, French retailer Colette will have it back in stock then!
What do you think T is trying to say with her top? Leave a comment below or tweet us @OKMagazine!