STYLE
What To Wear to a 'Great Gatsby' Rager Party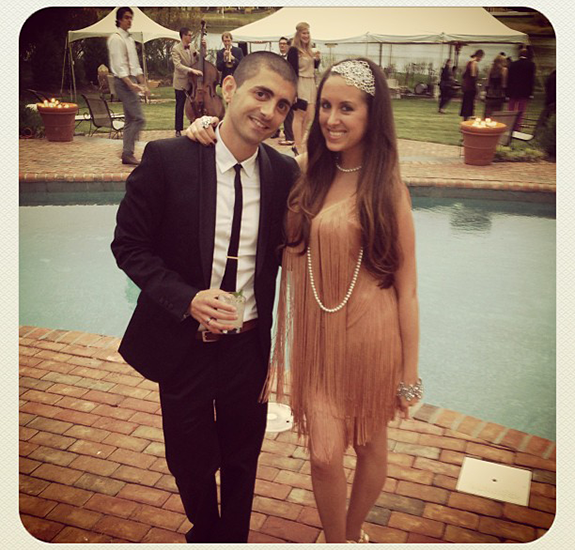 Fact: I'm obsessed with The Great Gatsby. Which is why I screamed "I'LL BE THERE" the second I was invited to a party inspired by the new hit movie, hosted by Airbnb, in the Hamptons. In case you're not familiar with this fantastic site, let me catch you up to speed. Airbnb.com is an online community that allows you to rent your home to others and vice versa and it's pretty maj. Whether you're renting your one bedroom flat when you're out of town for a weekend or trying out someone else's chateau in France for a week, they've got you covered with housing options in a 34,000 cities, in over 192 countries. Not too shabby.
Article continues below advertisement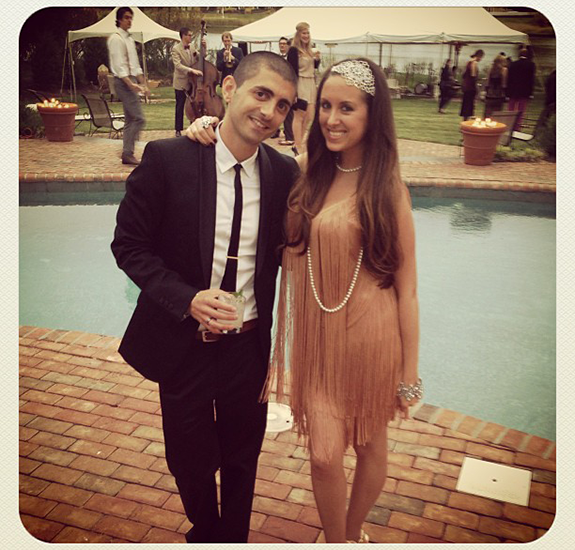 In my opinion, when you're going to a costume party based on one of the most famous books ever written, you need to go ALL OUT. Like, Daisy Buchanen all out. Dressing up for this Great Gatsby party was so fun! Haute Hippie makes the best flapper-esque dresses, so I choose a blush-hued fringe number and piled on the accessories. Since the '20s were all about a statement headband moment, I took an Icing Rhinestone and Iridescent Crystal Lace Flower Bracelet and turned it into a headpiece with a piece of stretchy elastic. Next came the pearls—I choose one long strand looped around my neck once, over multiples ones since the fringe on the dress was the main focus. Then for just a little more sparkle, I selected a jeweled ring and cuff from Lia Sophia's red carpet collection.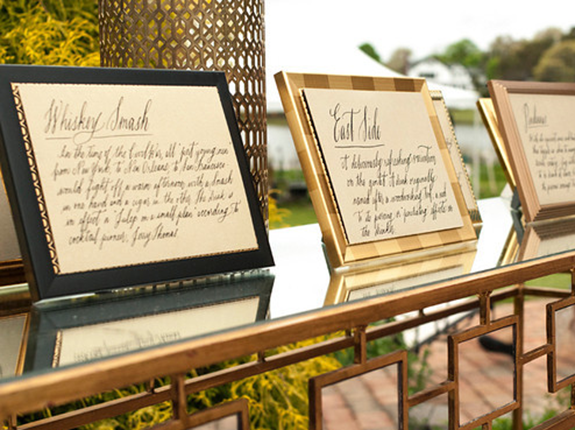 A legit Gatsby party means the champagne is flowing, the '20s bespoke drinks are being mixed, and the old fashioned glasses are everywhere. How cute are these framed libation description cards that were set up by the bar? Love this idea for any themed event! Make your own Whiskey Smash by following this recipe below.
Article continues below advertisement
Classic Whiskey Smash
Preparation: Using a muddler or the handle of a wooden spoon, mash 7 fresh mint leaves, 1 lemon half, quartered lengthwise, and 1 Tbsp. Simple Syrup (click for recipe) in a 16-oz. mixing glass or a cocktail shaker 4–5 times just to release juices and oils. Add 1/4 cup bourbon. Transfer to an Old Fashioned glass. Fill halfway with crushed ice, stir, then mound more crushed ice on top. Garnish with mint sprigs.
And let's not forget about games...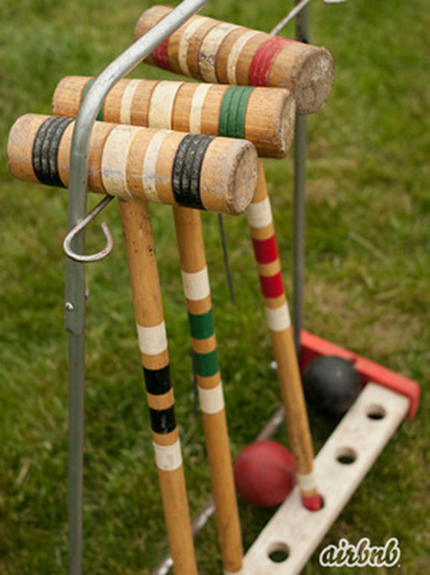 Croquet is always a good time when you're hanging on the lawn at a Hamptons estate for the evening.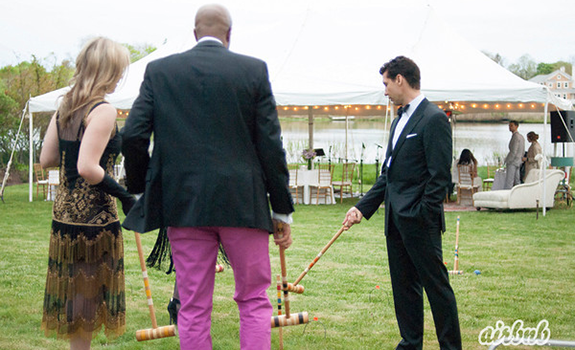 All in all the night was pretty epic and I will definitely be hosting my own GG rager very soon...
Did you see the movie? Will you be checking out Airbnb? Sound off in the comments below or on Twitter @OKMagazine!