STYLE
What Would the Countess Do? Anne Hathaway Chops Off Hair for Role; Blake Shelton Disses Adam Levine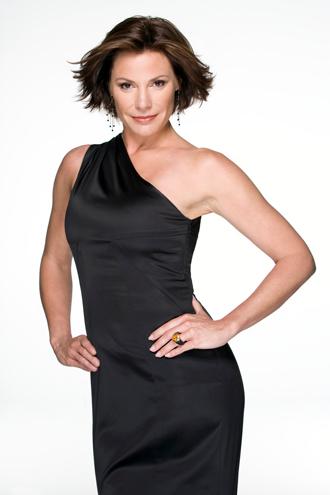 When it comes to etiquette, manners and overall good behavior, even celebrities need help navigating the rough waters of stardom! It's a good thing Countess LuAnn de Lesseps of The Real Housewives of New York City is joining forces with OK! to school them on the right thing to do! In a rough situation, we just ask, "What would the countess do?" This week, the countess chimes in on Anne Hathaway chopping her hair off and Blake Shelton dissing Adam Levine on The Voice.
Article continues below advertisement
Anne Hathaway has chopped off her hair and lost a dramatic amount of weight to prep for her role as Fantine in Les Miserables. Do you think it is a good idea to put your health at risk and change your entire appearance for a new job?
OK! NEWS: ANNE HATHAWAY'S STARTLING WEIGHT LOSS COULD WREAK HAVOC ON HER METABOLISM
It's never a good idea to risk your health for your job but serious actors like Anne Hathaway often alter their appearances for roles. In general, I strongly caution against yo-yo dieting because losing weight quickly can wreak havoc with your metabolism. Instead of extreme dieting, I suggest that you exercise regularly and eat a balanced diet high in fruits and vegetables. As for changing your hairstyle or your wardrobe for a new job, I say go for it.
Blake Shelton should have discussed his concerns over Adam Levine's coaching style with Adam, not with the press. It's always in bad taste to insult a co-worker. If you have constructive criticism that you believe will help your colleague do his job better, why not share your thoughts in private to avoid embarrassing him.
Tip: Praise publicly, criticize privately.