STYLE
What Would the Countess Do? Beyonce's Baby Scandal; Ryan Gosling's Golden Globes Loss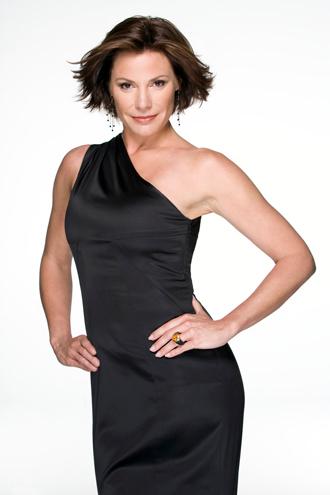 When it comes to etiquette, manners and overall good behavior, even celebrities need help navigating the rough waters of stardom! It's a good thing Countess LuAnn de Lesseps of The Real Housewives of New York City is joining forces with OK! to school them on the right thing to do! In a rough situation, we just ask, "What Would the Countess Do?" This week, the Countess chimes in on the hospital scandal after Beyoncé's baby was born and how award nominees should be gracious losers.OK! NEWS: BEYONCE & JAY-Z'S BABY SECURITY SCANDAL CAUSES LENOX HILL HOSPITAL TO LAUNCH INVESTIGATIONBeyoncé gave birth to her daughter Blue Ivy Carter at Lenox Hill Hospital in NYC. The security used to keep the birth a secret is now under investigation for allegedly preventing other parents from visiting their children. How can celebrities keep their privacy without negatively affecting others? Should apologies be issued?
Article continues below advertisement
Since Beyoncé decided to give birth at a hospital where non-celebs were having babies, it was she and Jay-Z's responsibility to coordinate their security so that other new parents wouldn't be negatively affected. I understand Beyoncé's need for privacy but every new mother is a celebrity in her own way, and new parents are just as entitled to see their newborns. It would be gracious of Beyoncé and Jay-Z to reach out to the parents who couldn't see their new babies and apologize on behalf of their zealous security men.
Tip: Consider the home birth option if you want complete privacy.
OK! NEWS: GEORGE CLOONEY — RYAN GOSLING 'REALLY WANTS' TO WIN GOLDEN GLOBES AWARD
The Golden Globes were this weekend and even though George Clooney said Ryan Gosling wanted to win, he didn't think he would! What advice should stars follow to be gracious losers and winners?
Obviously George Clooney knew what he was talking about when he said that Ryan Gosling would have to wait until next year! I think that George was engaging in a bit of good-natured teasing when he predicted rightly that he would win the Golden Globe for Best Actor this year; nonetheless, making fun of another star's desire for recognition is a bit arrogant. Winners should congratulate losers on their nomination and losers need to work harder next year to win.
Tip: When you win, it's important to be humble and thank those who make your success possible.
Countess LuAnn has released an iPhone app called Countess Luann, available through the Apple Store. For all information, please go to her website www.luanndelesseps.com. For everything Countess LuAnn, check out www.luanndelesseps.com, follow her on Twitter and check out her Facebook page!