STYLE
What Would the Countess Do? Colin Farrell and Kate Beckinsale Kissing & Michael Phelps' Pressure at the Olympics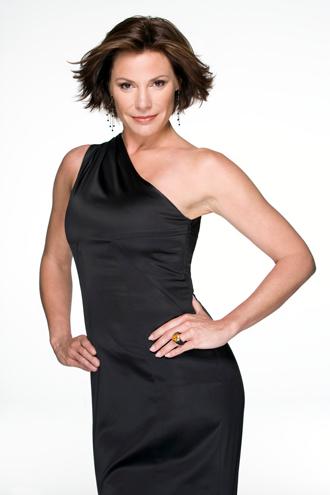 When it comes to etiquette, manners and overall good behavior, even celebrities need help navigating the rough waters of stardom! It's a good thing Countess LuAnn de Lesseps of The Real Housewives of New York City is joining forces with OK! to school them on the right thing to do! In a rough situation, we just ask, "What would the Countess do?" This week, the Countess chimes in the best way for husbands and wives like Kate Beckinsale and Len Wiseman can work together and Michael Phelps putting too much pressure on himself. And don't miss the new season of Bravo's Real Housewives of New York City airing on Monday nights.
Article continues below advertisement
Colin Farrell has revealed that he didn't like kissing Kate Beckinsale in Total Recall because her husband was the director. Do you think it makes it more difficult when spouses are working together, especially when romantic scenes are involved? Or can professionals separate real from acting?
OK! NEWS: COLIN FARRELL DIDN'T LIKE KISSING KATE BECKINSALE IN TOTAL RECALL
Director Len Wiseman admits that it's difficult to watch his wife Kate kiss another man and I'm sure Colin Farrell felt weird being in that situation but they are all professionals who know the difference between acting and reality. There are perks to working with your spouse especially when your job includes being away for long periods of time and there are difficulties as well. This is not the first movie Kate and her husband have shot together so they must have worked out how to deal with these situations.
Tip: Make sure you and your spouse are on the same page before agreeing to work together.
Michael Phelps had a tough start to the London Olympics in his first >race, by not even medaling, but now has broken the record for the most >medals for an Olympian ever with 19. Do you think too much pressure it put on these athletes to always be perfect? Or do they just put that pressure on themselves?
Article continues below advertisement
Top athletes drive themselves to win and it takes an incredible amount of time, effort and natural talent to become an Olympian. Although we've seen Michael Phelps win more medals than any other Olympic athlete, he's lost a few races along the way. What makes Phelps a champion is that after a loss, he stays focused on winning the next race.
Tip: It takes mental as well as physical strength to become a top competitor.