STYLE
What Would the Countess Do? Sinead O'Connor's Marriage; Blake Lively Meets the Family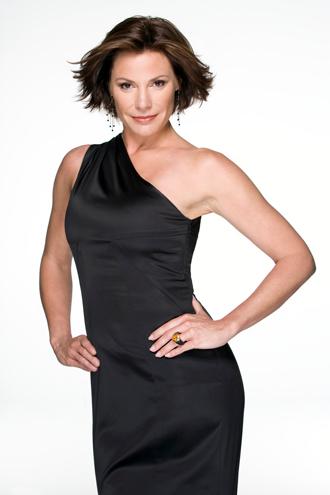 When it comes to etiquette, manners and overall good behavior, even celebrities need help navigating the rough waters of stardom! It's a good thing Countess LuAnn de Lesseps of the Real Housewives of New York City is joining forces with OK! to school them on the right thing to do! In a rough situation, we just ask, "What Would the Countess Do?" This week, the Countess chimes in on if Sinead O'Connor should have given her marriage more of a chance and if it was too soon for Blake Lively to meet Ryan Reynolds' family.
Article continues below advertisement
OK! NEWS: SINEAD O'CONNOR ENDS 18-DAY MARRIAGE: WE MADE A MISTAKE RUSHING INTO GETTING MARRIED
Sinead O'Connor split from her husband after only 18 days. Do you think married couples should try to make it work before breaking up so quickly?
Sinead O'Connor rushed into her fourth marriage only to discover that her new husband, a child therapist, was unhappy from the get-go. You'd think a mental health professional would understand that marrying an entertainer with a track record of broken marriages wasn't going to be a walk in the park. In most cases, I think married couples should work on the marriage before divorcing, but in this case, I think Sinead probably did him a favor.
MORE ON:
What Would the Countess Do
Tip: Take time to get to know the person you are marrying before you walk down the aisle.
OK! NEWS: RYAN REYNOLDS BRINGS BLAKE LIVELY TO HIS HOMETOWN OF VANCOUVER
Ryan Reynolds brought girlfriend Blake Lively home for Christmas after just a few months of dating. Is that too soon to be thrown into holidays with the relatives?
I think it's sweet that Ryan Reynolds brought Blake Lively home for the holidays to meet his family and see his hometown. He's obviously very into her, and I'm sure his family was delighted to have them visit. Actors have busy schedules and they have to seize the opportunity to see their families when they can regardless of how long they've been dating.
Tip: It's when your new love doesn't introduce you to his family that you need to worry.
LuAnn has released an iPhone app called Countess Luann available through the Apple Store. For all information please go to her website www.luanndelesseps.com. For everything Countess LuAnn, check out www.luanndelesseps.com, follow her on Twitter and check out her Facebook page!