STYLE
What's Trending With Tara: Florals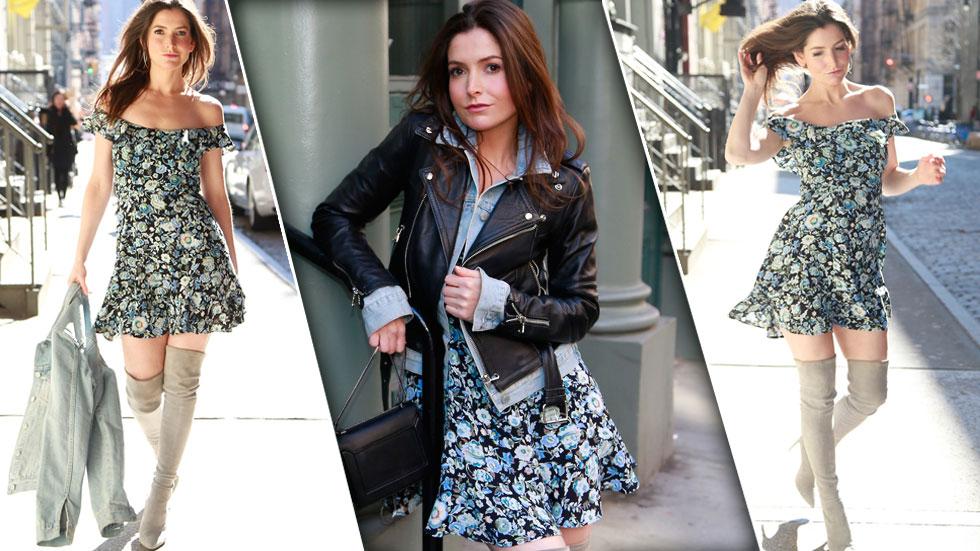 Spring has sprung and I'm ready to jump into it! Meryl Streep's character in The Devil Wears Prada would say, "Florals? For spring? Groundbreaking;" but I have to admit, nothing reads spring more than florals. There is no denying that designers have embraced these patterns this season, too. From gowns to leather sneakers and everything in between, blossoms and florets are in full bloom.
Unfortunately, the chilly temperatures in New York don't exactly feel so springy yet, but that doesn't mean ladies in the Big Apple can't put a little spring in our step and leave those tired winter looks behind by incorporating colorful patterns into our ensemble. This timeless classic is traditionally thought of as purely pretty and feminine, but with this season's resurgence of wallpaper florals that are bright and graphic and abstract microflorals that are boldly feminine but edgy at the same time, these prints can read modern and totally on trend.
Article continues below advertisement
It can be tricky to wear floral prints, as no one wants to look matronly or tacky. So, here are my two standout tips to help you handle fearsome florals with style.
1) Create contrast with your outfit by pairing these blossoming prints with items in your closet that read more tough or edgy. For example, try topping your petals off with a biker jacket or a menswear-inspired blazer. Then throw on a pair of rugged boots, spiked pumps or, as the temps get warmer, a gladiator sandal, and voilà -you've got yourself a perfect balance of sweet and sexy!
2) If you are wearing a print close to your face, be mindful of the print size and your facial structure. If you have petite features like me, keep the scale of the print small and more condensed. On the contrary, if you're lucky enough to have fuller lips or large wide set eyes, feel free to be bold and proud with the print.
And don't be afraid to go head-to-toe floral. Patterned co-ords (check out What's Trending With Tara: Matching Separates) and jumpsuits are très chic and ideal for those who don't want to think about pairing a different top and bottom together.
Article continues below advertisement
https://instagram.com/p/008DDAIkmS/
https://instagram.com/p/1A-d5kLJdY/
https://instagram.com/p/03MIIswqTJ/
https://instagram.com/p/0-1gb6nTTI/
https://instagram.com/p/01DSjdHgYH/
https://instagram.com/p/0-13B3lDB7/
https://instagram.com/p/03zQRNxTv5/
https://instagram.com/p/1BJKGZm36q/
https://instagram.com/p/1BNsz0DcK1/
https://instagram.com/p/0_D31lR0-g/
https://instagram.com/p/0_NvtdhSt8/
https://instagram.com/p/0-3uehsf5W/
https://instagram.com/p/0-h24rNFNX/
https://instagram.com/p/0-sQzyLSLC/
https://instagram.com/p/0x7DWGvbZU/
https://instagram.com/p/07uI-UBblN/
https://instagram.com/p/06SyaeNaG_/
https://instagram.com/p/0GsK6-h-j9/