STYLE
What's Trending With Tara: The Utility Jumpsuit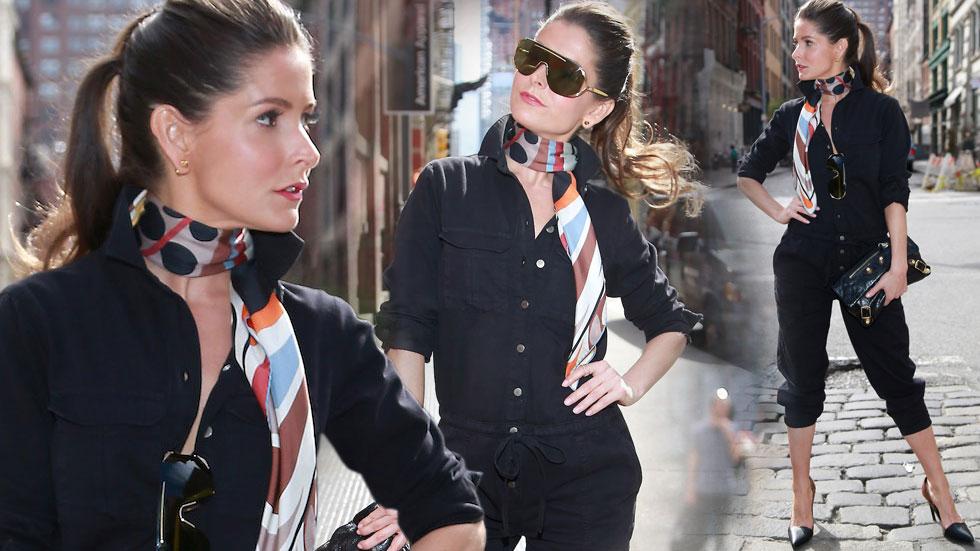 Oh how I love me a jumpsuit! From disco-inspired all-in-ones to fun flirty rompers, the jumpsuit has become a staple in my closet. Whether I'm dressing for an evening cocktail party or picnic in Central Park as spring temperatures start rising here in NYC, this seasons' designer darling, the utility jumpsuit, is one transitional piece that has me jumping out the door with ease, comfort and a little added street style cred.
Article continues below advertisement
In the form of a fighter pilot suit or mechanics outfit, the fashion forward utilitarian look is chic and edgy, yet simple to wear. Offering a minimalistic backdrop and the one-and-done no fuss attributes, jumpsuits allow for time to play with and showcase some of our favorite choice accessories, such as a backless bootie, a choker necklace and maybe even a rope belt. Typically made from denim materials and army-inspired threads, these jumpsuits are perfectly laid back. You can style the utility silhouette with anything from sneakers to stilettos. The silhouette also offers the ability to show just the right amount of skin, which is crucial come spring. Cuffing or cutting your jumpsuit pants to display the smallest part of your ankle and or giving yourself a deeper neck line will bring your look right on point.
Whether you want to invest in one of these trendsetting transitional must-haves or let your accessories take center stage, below you can find options to match your budget and ideas how to put your utility jumpsuit in flight.
Check out the Instagrams below for more ideas on how you can pull the look off yourself and follow me on Facebook, Instagram and Twitter. For more tips & picks visit TaraBryanStyle.com. If you're rocking a great look, don't forget to give me a shout out by hashtagging #TaraCheckIt for a chance to be featured in my upcoming posts!
Article continues below advertisement
https://instagram.com/p/zs7JzKiSUQ/
https://instagram.com/p/1UaXVvmb4U/