STYLE
What's In Your Beauty Bag, Laura Marano?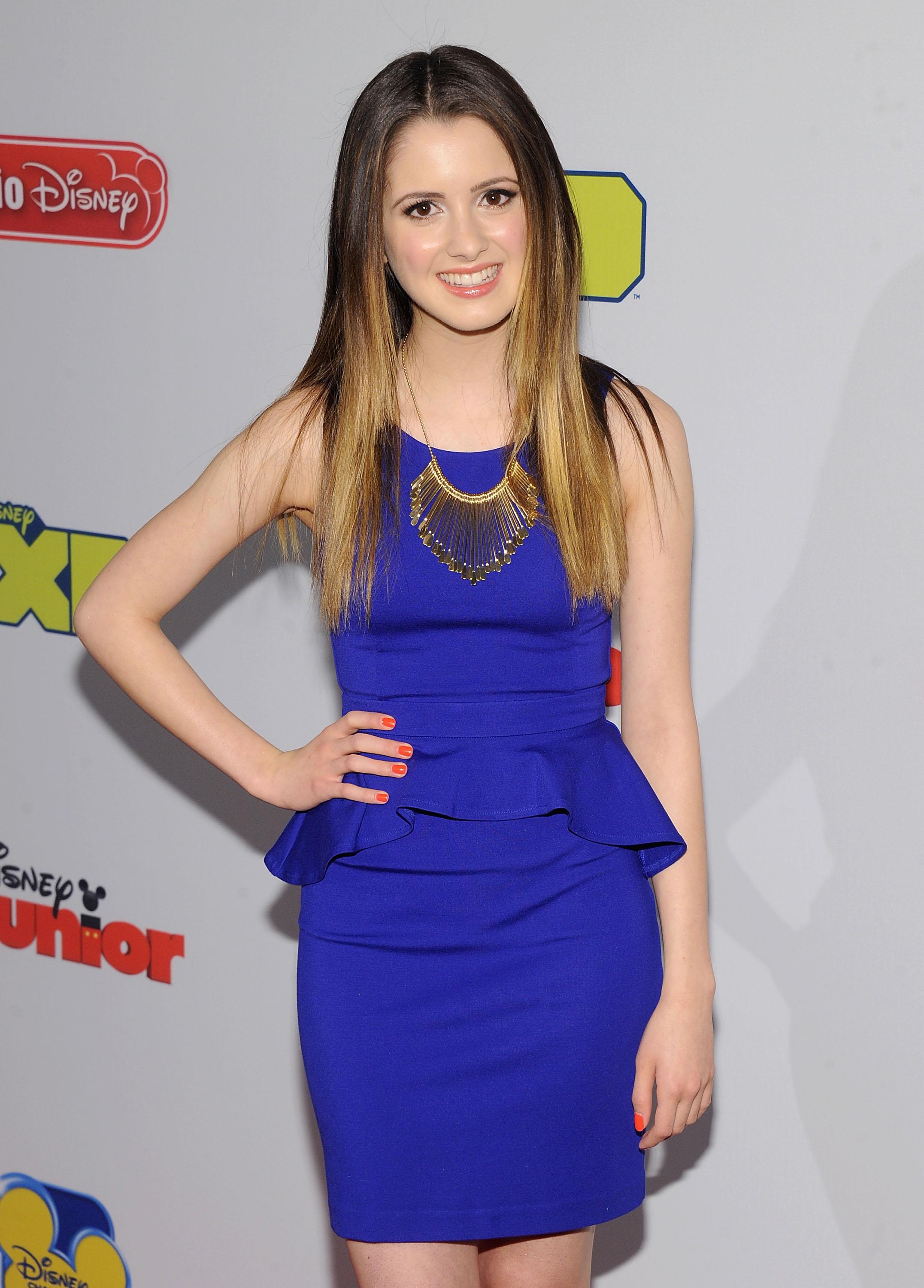 Austin & Ally star Laura Marano not only shares a peek inside her beauty bag with us, but a pro makeup tip she learned as well. "My makeup artist has the best trick for putting on lip gloss or even just lipstick," says the Disney Channel star. "You don't do a kissy face or a serious face, you stretch your lips in a grin and you can get every part of your lip. It looks really good after. It's awesome!"
Article continues below advertisement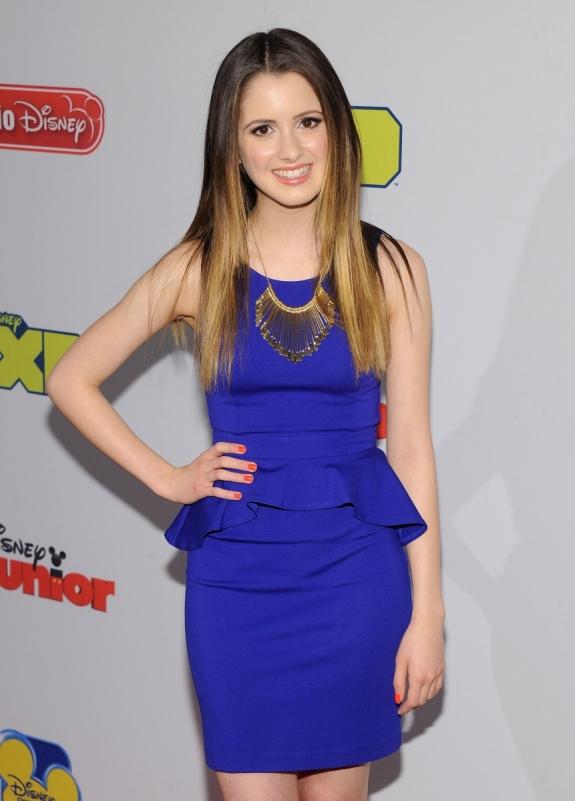 So what does the 17-year-old keep on hand in the event of a makeup emergency? Read for yourself!
• "I'm obsessed with Rimmel Scandaleyes right now—super, super obsessed. I just love how it maximizes my eyelashes. I also use Benefit mascara, it's actually a purple color, which I love. It's called BADgal—totally love it. I'm feeling colored mascara right now."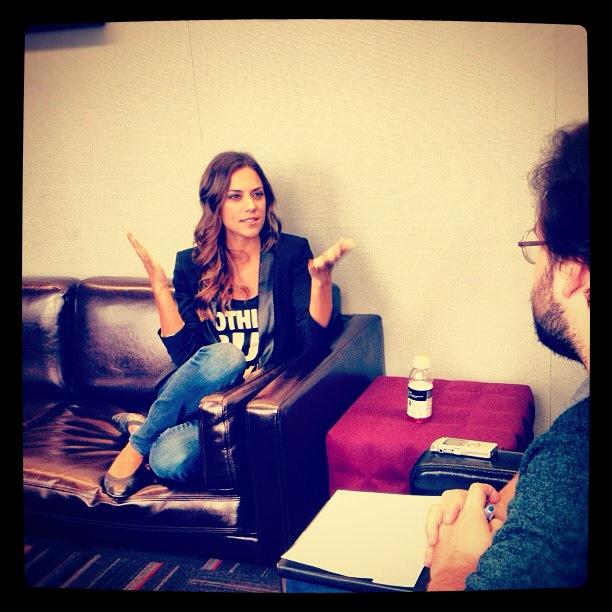 • "I have a Chanel lipstick and it doesn't have a name, which makes me sad, because I like when lip gloss has a name, like Frowning Tree. I've never had a lipstick named that but you know what I mean. I love this color. It's not a light pink but it definitely has some orangey pink qualities. Not that orange, it's more pink, but I feel like it makes my lips look good. It's not too in your face."
Article continues below advertisement

• "When it comes to eye makeup I love Clinique. Clinique's a good one. What I love about it is that it comes with two brushes and each of the brushes are different. I know now a little more about how to put eye makeup on, especially working and my sister's (Switched at Birth's Vanessa Marano) really good at that, but when I was 13 or 14 I was like, 'Eye makeup? What is this crazy activity?' But this has one for the primer, the contour area and the eyeshadow/eyeliner. It's perfect."
Photos: We're Loving Cannes Film Festival Fashion
• "When I'm working I wear so much makeup and when I'm out with my friends I wear makeup so sometimes at school I'm just like, today is not much of a makeup day—foundation, chapstick—done."
• "For face washes I love Proactiv. Sometimes I use the whole kit but other times I only use the toner. I absolutely love it. It can sometimes make my face go a little dry so I also have some Clinique Moisturizing Lotion."
What are your favorite beauty products? Tell us in the comments below or tweet @OKMagazine.