STYLE
Which Diet Has Been Voted The Best For Weight Loss In 2013?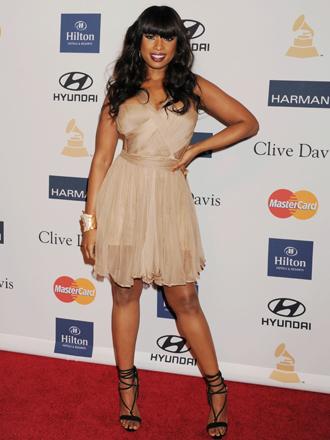 We're a few weeks past our new year's resolutions and while some of you have been sticking to your healthy eating plans, some of us… well... we still need a a little bit of help and direction.
So U.S. News has compiled a list of the Best Weight Loss Diets of 2013 to help you shed the pounds in time for summer.
Although some other diets help in faster weight loss, the programs on the list focus more on long-term health.
Article continues below advertisement
1. Weight Watchers
The points system program has helped the likes of Jessica Simpson and Jennifer Hudson shed the post-baby pounds. It came top for helping dieters lose the weight short-term and keeping it off in the long-term which JHud has shown.
2. Biggest Loser Diet
Based on the program used on the popular television show, this plan is built around having a regular exercise regimen and eating healthy food. Bob Harper doesn't come as your personal trainer unfortunately but it aims to reverse or prevent diseases like diabetes and cancer.
2. Jenny Craig
Jenny Craig outranked nearly all of its rivals with experts counting the emotional support received on the program counting as an invaluable aid in sustainable weight loss. The one one-on-one counseling sessions are a great help. And with pre-packaged food, all the guess work is taken away.
2. Raw Food Diet
Raw food eaters typically consume fewer calories which helps in shedding the lbs, but the labor-intensive diet is not ideal for everyone. Raw food is high with natural enzymes and nutrients perfect for good health and staying slim. Advocates of the program say cooking food destroys most of the vitamins.
Article continues below advertisement
5. Volumetrics
Volumetrics is based on dieters focusing on satiety or the full feeling when you've eaten enough. So the plan has dieters eating lower density food which is lower in calories but higher volume like fruits and vegetables.
6. Atkins
The Atkins rated well for helping dieters in the short term as limiting carbs aided in losing up to 15lbs in two weeks while consuming lots of fatty food. You can pile your plate high with chicken, meat, eggs and bacon but bread, potatoes and rice are off limits.
6. Flexitarian Diet
The semi-vegetarian diet helps people lose weight as they consume a diet mainly consisting of fruits, veggies and whole grains. Tofu, beans, lentils, eggs, nuts and seeds are viewed as the "new meat".
6. Slim-Fast
The mainly liquid diet helps in quick weight loss and promises dieters they can lose one to two pounds a week. The convenience of grabbing a shake or bar on the go is good for those with busy lifestyles but a 500-calorie meal each day allows for some flexibility.
Article continues below advertisement
6. Vegan Diet
Going vegan is a real lifestyle change as all animal products are off limits. Meat-free and dairy-free meals are said to support weight loss and reduce the risk of cancer, heart disease and diabetes.
10. DASH Diet
Although not initially designed to be a weight loss program, the Dietary Approach to Stop Hypertension (DASH) is good for short-term as well as long-term weight loss. It focuses on eating lean protein, fruits and vegetables while staying away from red meat, sweets and salt.
Which diet program do you follow? Let us know in the comments section below or tweet us @OKMagazine!