VIDEOS
WATCH: Amber Rose Says "It's All Love" When Asked About Kardashian Feud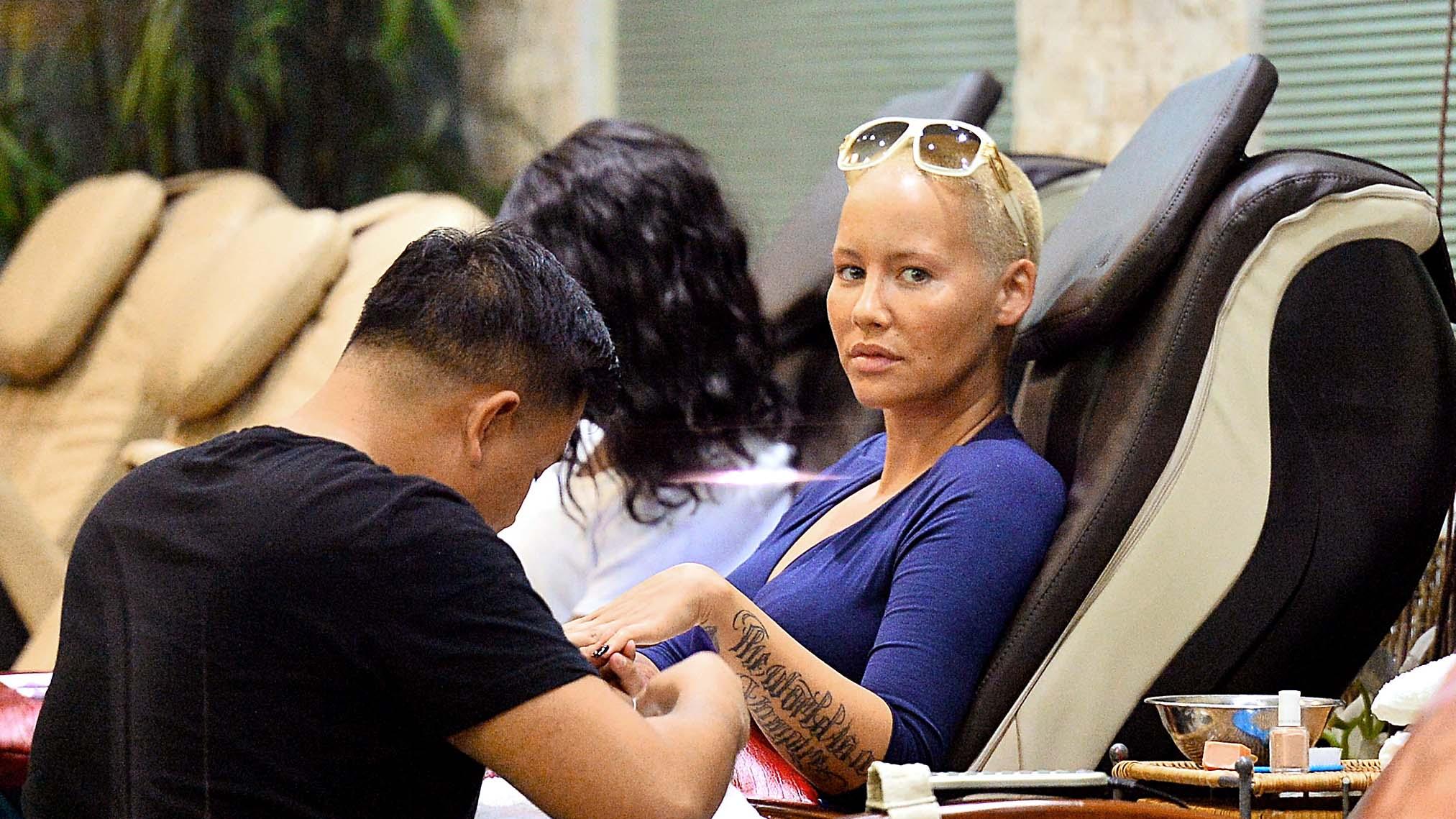 All Amber Rose wanted to do was get a relaxing mani and pedi, but instead she ended up answering questions about the Kardashians!
After getting pampered in a Los Angeles salon, the vixen was asked about her now infamous feud with the reality star family.
PHOTOS: Which Kardashian Sister Has The Biggest Butt?
Amber, who has announced that she is doing a slut walk, which is a protest against excusing rape by referring to any aspect of a woman's appearance, was asked if she has called the Kardashians about her walk yet.
Article continues below advertisement
PHOTOS: Amber Rose Says She Doesn't Hate Khloe Kardashian
She smiled as she said, "Hopefully they will soon." She revealed she is organizing the walk after her ex, and Kim's hubby, Kanye West said in radio interview that he had to take 30 showers after dating Amber.
When the cameraman began talks about squashing the beef, Amber said, "It's all love, man." Aw, how sweet of her. But of course, the paps took things too far, asking her if she thinks she has a better butt than Khloe. Her response? "Take care." Way to keep it classy, Amber!
Check out the funny video above. Should the Kardashians join Amber for her slut walk? Let us know in the comments section belowl