VIDEOS
April The Giraffe Livestream Gets Emergency Shutdown After Scary Injury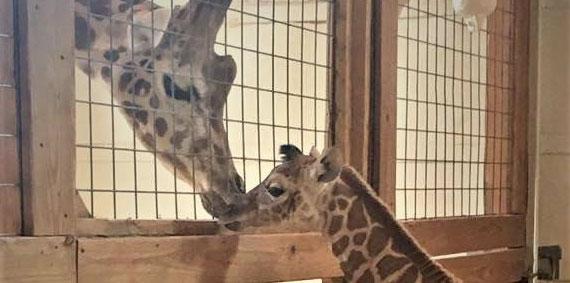 Animal Adventure Park is shutting down April The Giraffe's live video stream after the animal suffered an injury!
After receiving a flood of emails from worried fans who had noticed something wrong, the park acknowledged In a post to Facebook that the 15-year-old had gotten hurt. Still, they insisted that the injury was no big deal. "We are well aware, long before the first email that April had a small twist of her leg today which has her favoring it. This is not unheard of in such long legged animals. Dr. Tim was on site and all is well," they claimed.
Article continues below advertisement
However, it appears that no good deed goes unpunished. The park hit back at concerned April-watchers, saying that because of them, they will be shutting down the video feed! "We appreciate concern but the bogging down of email servers and other platforms is the exact reason the giraffe cam will need be pulled," the park announced. "It is interfering with normal park operations and preparation for opening; at a period when our resource of time is limited and cannot be hindered. Please allow our team to do as they are trained to do — we have their care covered!"
As OK! reported, April gave birth Saturday to an adorable male calf after a 16 month pregnancy.
Do you think the park was too harsh on the concerned April fans? Share your thoughts in the comments below!