'Bachelorette' Recap: Becca Says She 'Sympathizes With Arie' After Falling For Multiple Guys
Article continues below advertisement
Colton kicked off the night with the first of Becca's three one-on-one dates. After a makeout-filled day on the water (the two were too all over each other to get much talking done during their day at sea), the couple's real date seemed to start with the second half of the day. However, the mood of their lustful boat trip didn't carry over into their sit-down dinner after Colton nervously revealed to Becca that he is a virgin. While he said he was not waiting for marriage, just "the right heart," the 26-year-old's words seemed to shock Becca, who replied, "Really?" She even abruptly walked out of their date following his confession. But, Becca ultimately gave Colton a rose (guaranteeing him a hometown visit) and assured him that she didn't judge him for his decision (she did later tell that cameras that she thought he didn't have much life experience).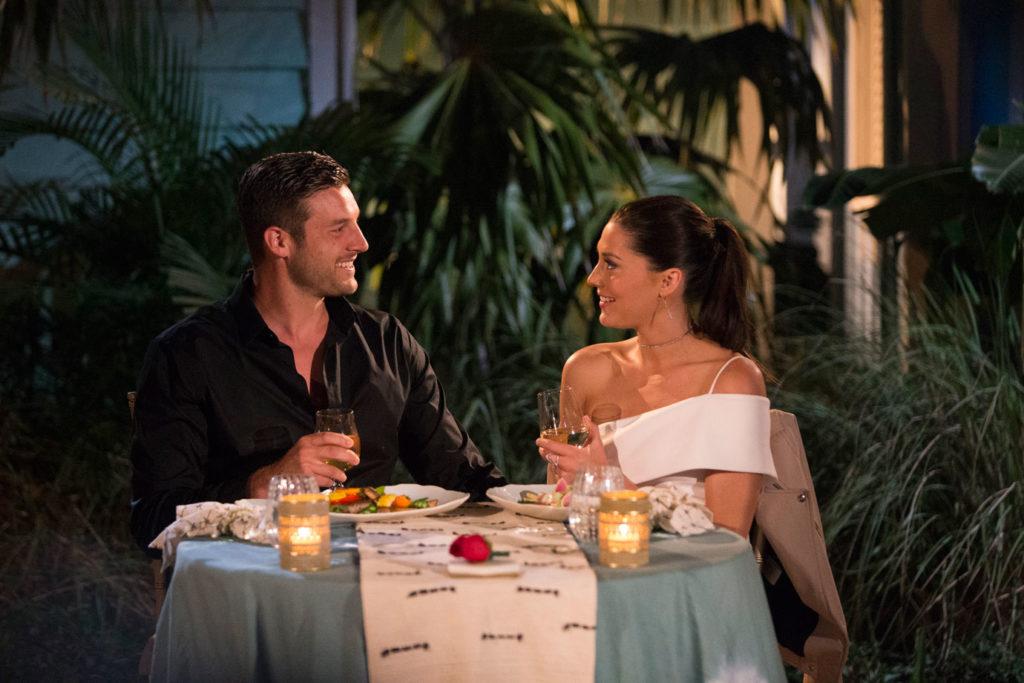 Next up was first-impression rose recipient Garrett. After revealing how deeply she felt for him, Becca challenged Garrett to go deeper by addressing his past struggles and relationship. After Garrett opened up about his ex-wife, assuring Becca that he was no longer the same person that he was with her, he told Becca he was beginning to fall in love with her. And he happily walked away with a rose and a ticket back home for Becca to meet his family.
Article continues below advertisement
Then there was Blake. Blake was the game-changer of the night. During his date, Becca admitted to sympathizing with Arie, and she dropped a major bombshell about how she felt about fan-deemed "Mr. Husband Material." "In a way, I do sympathize with Arie because I couldn't understand how you could feel so strongly for multiple people," she explained to him. "And I see just how difficult it probably was for him at the end." While Blake was hurt by her comment, he later told her he loved her, which led Becca to make a big confession. She told the cameras that she too was in love with Blake (wishing she could tell him) and could definitely see him as her husband. "My heart just recognizes his," she gushed.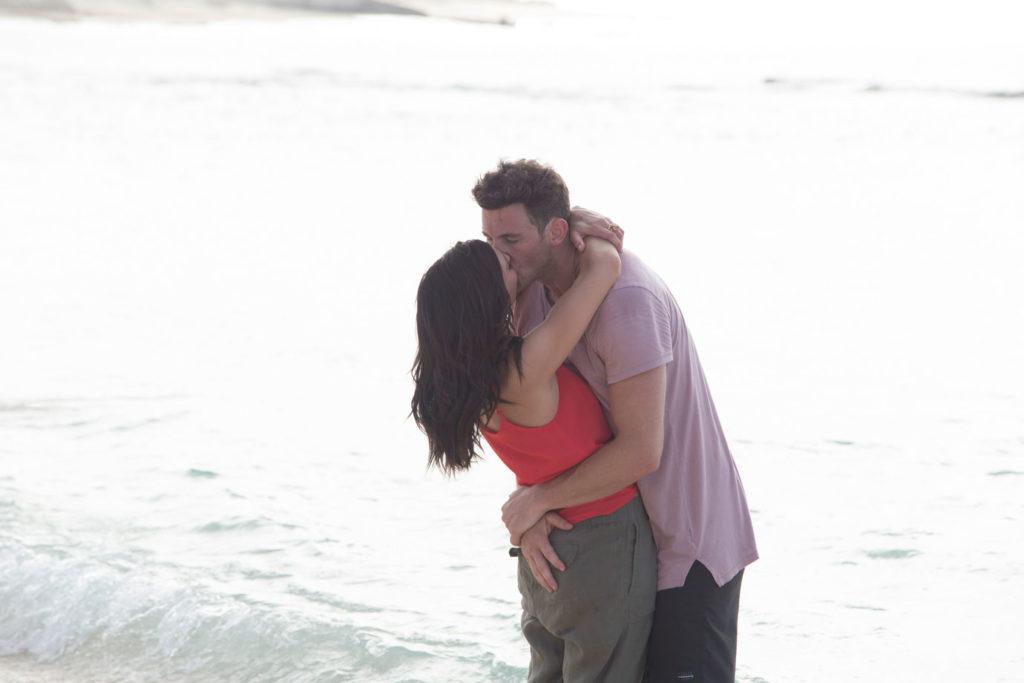 Last but not least, there was the killer three-on-one date. With only one rose remaining and the possibility of Becca meeting only one of the guys' families, Leo, Wills, and Jason were balls of nerves. Rightfully so, as Becca wasted no time shaving the group down from three to two when she swiftly sent Leo home after they both admitted their relationship just wasn't where it needed to be.
With hometown visits on the line, Wills and Jason tried to pull out all the stops to prove their love for Becca. While Jason held back a bit, Wills completely opened up, telling her he was falling more and more in love with her. However, Becca couldn't say the same so she chose to give Jason the rose, leaving Becca with her final four: Jason, Garrett, Blake, and Colton.
The Bachelorette airs Mondays at 8 p.m. ET on ABC.
Who do you think will win Becca's heart? Sound off in the comments!