VIDEOS
WATCH: Beyonce And Jay Z Spotted At The LA Clippers Game Before Double Date With Kim Kardashian And Kanye West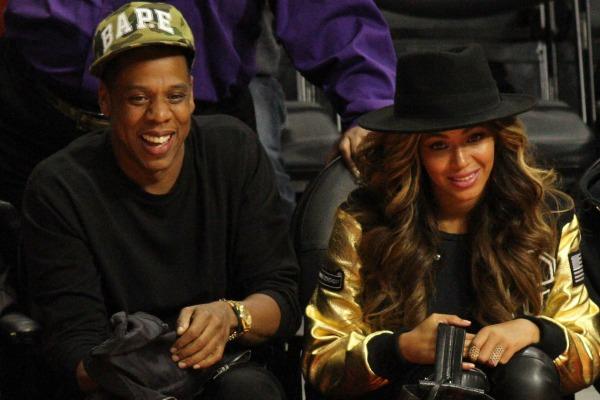 Article continues below advertisement
After the game, the loved-up couple met with Kanye West and Kim Kardashian for dinner in West Hollywood. The couples didn't leave the restaurant until 2:30 a.m.
"It didn't seem like they were celebrating anything specific, just getting together while Bey and Jay are in town," a source told E! News. "Bey was laughing a lot and she looked good, really happy."
Could the double date mean an end to their reported feud?
Watch the video above to see Jay Z and Beyonce get their game on!