VIDEOS
Blake Shelton Tells Ok! Why His Team on The 'Voice' Has A Good Chance of Winning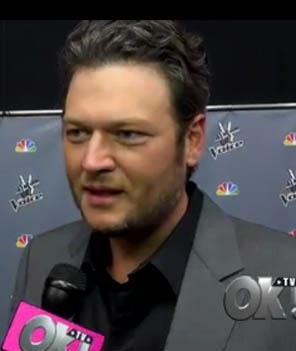 Blake Shelton knows it's going to be a challenge to have someone from his team win The Voice with so much good competition from other singers on the show, but he told Ok! why he thinks he can pull it off.
"If you just took a snapshot of the situation right now it's looking good for my team, but you can't do that, because there's going to be a next week, then there's going to be the next week. It's not going to be easy," he said.
Article continues below advertisement
But he thinks he with Cassadee on his team, they could go all the way.
Check out what he said about her in his interview below.