VIDEOS
Chris Brown Accused Of Assaulting Girl In Nightclub—Alleged Victim Says She Might Need Surgery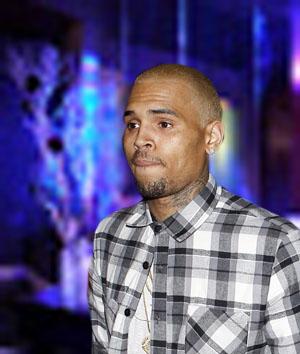 Let's hope and pray history is NOT repeating itself….
Chris Brown has been accused of assaulting a girl in a nightclub on Saturday night, and OKMagazine.com has the details.
Article continues below advertisement
The 24-year-old says she was hanging out in the VIP section of the club following a performance by Brown and that he shoved her out of the way to get to the bar, causing her to fall to the ground hard on her knees.
Gines claims the shove was deliberate and tells TMZ that she filed a police report—a spokesperson for the Anaheim PD confirms a female did file a report for assault inside the club Saturday night and that police are investigating.
Article continues below advertisement
"From me losing everything, you know, to me having to regain public opinion or whatever it is.
A source close to the singer also insists Chris did nothing wrong, claiming the alleged victim made the whole thing up.
Article continues below advertisement
"This girl spent all night trying to get on stage with Chris but security kept her away," the source says.
"She then spent all night trying to get near the VIP area but was unsuccessful. Sebastian club security walked Chris out of the club to his car—he reports there were no incidents.
"Sebastian came back upstairs and the girl was sitting on some stairs saying she couldn't believe Chris pushed her down the stairs and she broke her hip. Sebastian said Chris was nowhere near those stairs at any point.
"The girl was talking to police and claiming he pushed her down stairs. She then threw her shoe at security and started picking things off the ground + throwing them.
"There were three witnesses sitting at a table in the VIP area. They saw this girl trip and fall on a table, hitting her back on a chair.
"Chris had already left the building. I have spoken to the witness. This witness did not arrive with Chris or his group, she was there with another artist.
"There's the story. An obsessed, drunk girl using Chris as part of her fantasy club night.
"He is the victim of her wild imagination and overindulgence in alcohol and who knows what else. Not cool."
Do you think Chris Brown is a changed man? Sound off in comments below and tweet us @OKMagazine