VIDEOS
WATCH: Christina Hendricks Wows At Mad Men Black And Red Ball In A Zac Posen Dress!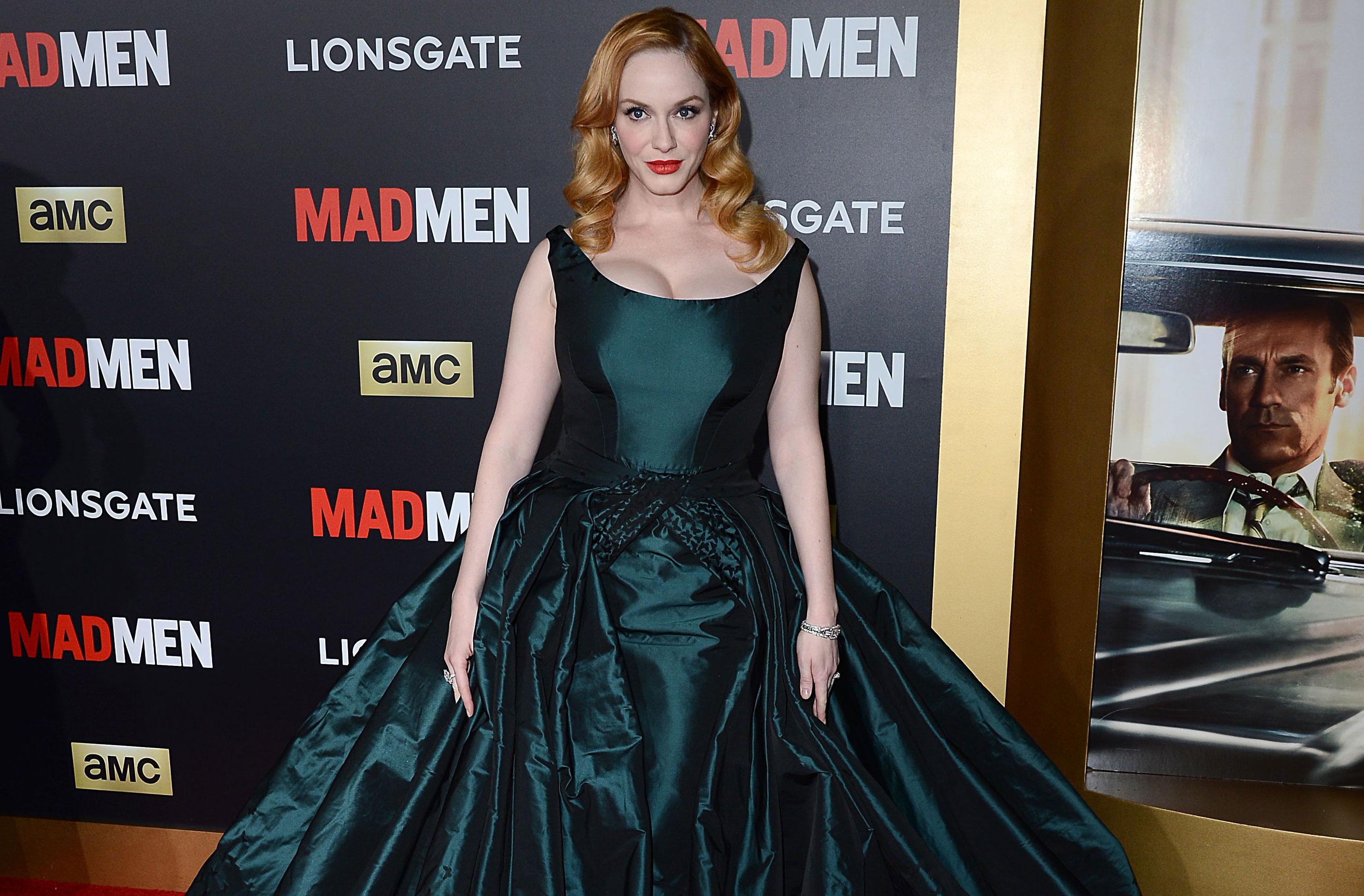 The cameramen literally could not get enough of Christina Hendricks!
Everyone screamed her name as she walked the red carpet at the Mad Men Black & Red Ball wearing a gorgeous green Zac Posen floor-length gown. The super popular show concludes in eight weeks, and Christina certainly dressed to impress for the big event.
PHOTOS: Jon Hamm Completes Rehab Stay For Alcohol Abuse
She looked quite beautiful and even had a surprise up her sleeve when she removed the skirt while halfway down the red carpet, revealing a sleeker dress silhouette. Zac Posen should be proud!
Article continues below advertisement
The statuesque beauty also showed off her new hair color, as she recently dyed her red hair blonde.
PHOTOS: January Jones Rocks Crop Top Dress For Mad Men Ball!
"It's the end of Mad Men sort of the impetus behind my color change," she explained, according to reports. "I had been red long before I had played Joan, but they did start to become sort of the same person. I started relating the red to Joan.
When everything was coming to an end, and all of sudden I was moving to New York and all these changes were happening I thought why don't I just embrace the change and change a little bit of everything, and give Joan a nice little send off. It was sort of an emotional thing for me too."
Check out the intense video above. Are you a fan of Christina's dress? Let us know in the comments section below.