VIDEOS
Cyndi Lauper Talks to OK! at the AMA's and Reveals Pink as Her Dream Duet!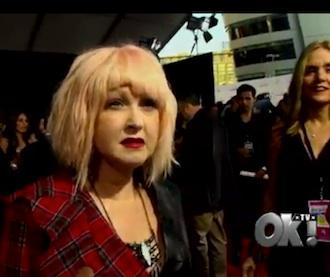 OK! caught up with Cyndi Lauper at last night's American Music Awards and asked which artist she would choose as her dream duet.
The "Girls Just Wanna Have Fun" singer paused and thought for a few beats, before replying that she'd definitely choose someone "completely different" from her.
"That's a good question," she mused. "I think Pink is awesome. I like her new album it's really great."
Hear that Pink? Now that's one duo we'd love to see perform together.
Article continues below advertisement