VIDEOS
WATCH Dakota Johnson With Melanie Griffith On The Oscars Red Carpet Before Her Mom Embarrassed Her!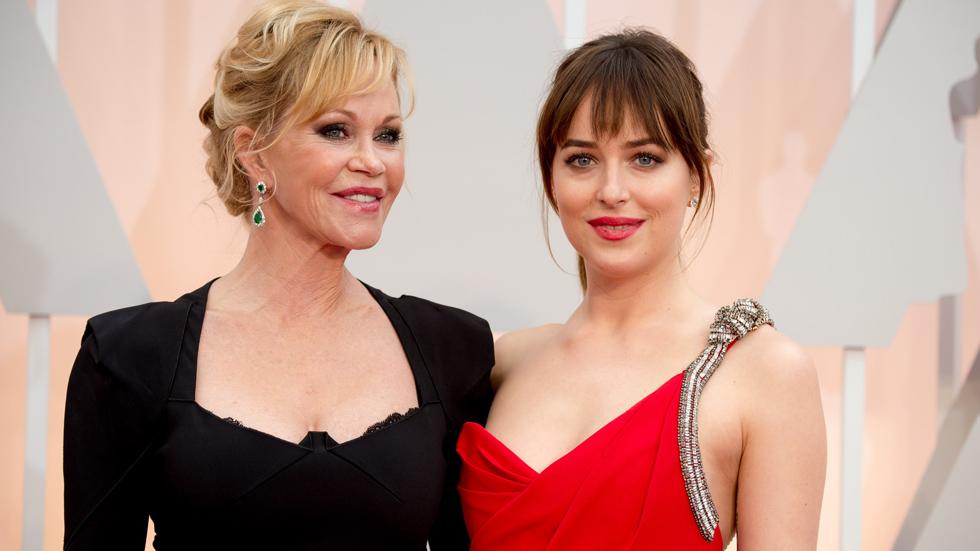 Even celebrities have embarrassing mothers!
Dakota Johnson got fifty shades of red when her mom, Melanie Griffith, talked about Fifty Shades of Grey on the red carpet of the Oscars with ABC's Lara Spencer.
PHOTOS: 12 Secrets And Facts About The Fifty Shades Of Grey Movie
It all started off fine until Spencer asked the 57-year-old if she saw her daughter in the movie yet, to which she responded: "I don't need to see that to know how good she is at acting."
Article continues below advertisement
But that seemed to really set Dakota off and she gave the priceless eye roll only mortified offspring can really understand.
Watch the video above to see their red carpet moment before the awkwardness ensued and the embarrassing "Shut up, Mom!" moment that will make you relive all of your own embarrassing childhood moments. (Except remember, you weren't flustered on the Academy Awards red carpet being interviewed in front of a national audience.)
And share your most embarrassing moment with us in the comments and on Twitter at @OKMagazine!