VIDEOS
Dakota Johnson: 'Everything I Say Turns Into Something Sexual'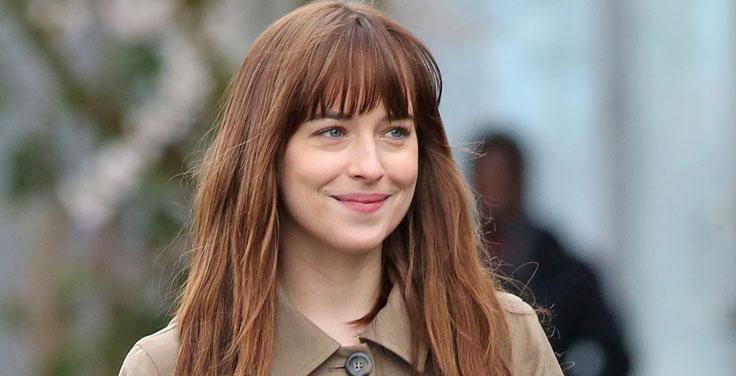 Poor Dakota Johnson just can't catch a break!
She's made a household name for herself through the 50 Shades franchise, and while she's grateful for the role, the actress also has her fair share of complaints!
On Wednesday night Johnson vented to Seth Meyers how everything that comes out of her mouth always gets twisted into something sexual. "The other day I had someone ask me what my favorite sex toy was, which is like, inappropriate," she dished during an interview on Late Night With Seth Meyers.
Article continues below advertisement
She continued, "I was like, 'That's an inappropriate question.' I can't answer in the right way. I said, 'I don't have one. Let's move on.' But then the headline was like: 'She Doesn't Have One Favorite Sex Toy.' I can't win! I either hate sex toys -- so why am I doing this movie? -- or I love them and I'm a sex fiend."
Meyers joked back with some not-so-helpful advice, saying, "Just say one that doesn't exist. Be like, 'The Scrambler.' And if they don't know what a scrambler is, say, 'You should find out, it's going to change your life!'"