Demi Lovato Goes Blonde Following Relapse Confession
Do blondes really have more fun? Well, Demi Lovato is about to find out.
The "Sorry Not Sorry" singer revealed new blonde locks via Instagram Story on Tuesday, July 17.
While Demi didn't show the full finished product, she did give a sneak peek of her new color, showing her face from the nose down and her oh-so-blonde tips in a sultry photo.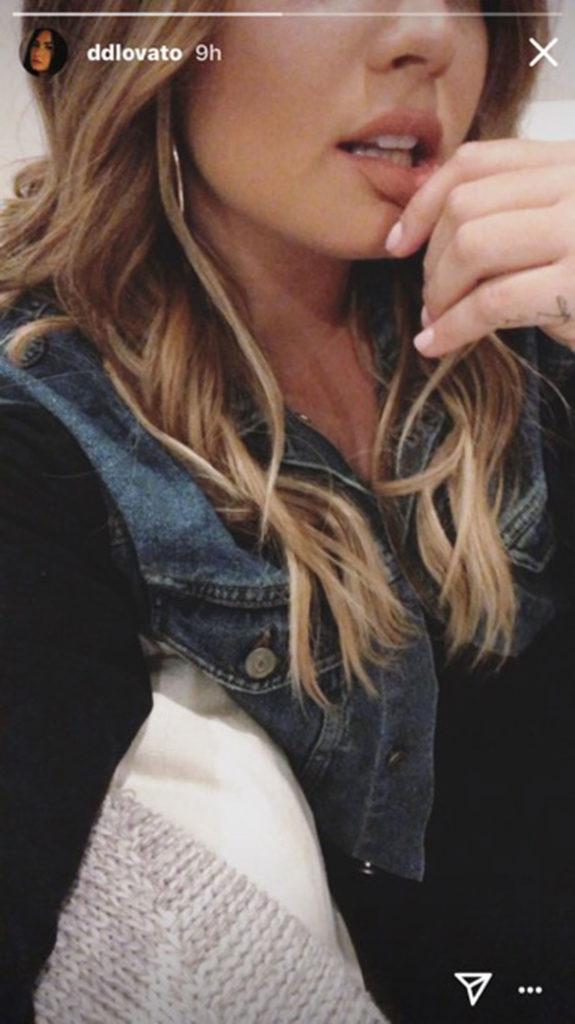 According to Entertainment Tonight, the 25-year-old spent eight hours on Saturday, and an additional four hours on Sunday, to get the perfect beach-blonde tresses.
Article continues below advertisement
"Demi's had dark hair for a long time. We thought., 'What better way to switch it up than to go lighter and add extensions for length?" Demi's longtime hair colorist, Amber Maynard, told Allure. "It was such a pretty yet also soft shade and we haven't done a blonde like this before on Demi."
She added, Demi is "always open to change and willing to take risks."
The singer's decision to go blonde for the summer comes just weeks after she shared with fans that she had relapsed after six years of sobriety.
Demi made the shocking confession in her new song, "Sober." "Momma I'm so sorry I'm not sober anymore," she sang. "And Daddy please forgive me for the drinks spilled on the floor / To the ones who never left me, we've been down this road before / I'm so sorry, I'm not sober anymore."
Last week, Demi's close friend Iggy Azalea spoke to ET about Demi's relapse revelation, saying, "I was just really proud of her that she was honest, because it's really hard to be honest with yourself. So, to be honest with the whole world, to share something that you struggled with very publicly, it's something that is very admirable. I was very proud of her to see her write that song and put it out."
What do you think of Demi's blonde locks? Sound off in the comments!