VIDEOS
Find Out What Rap Name Jenni Pulos Will Give Her Baby!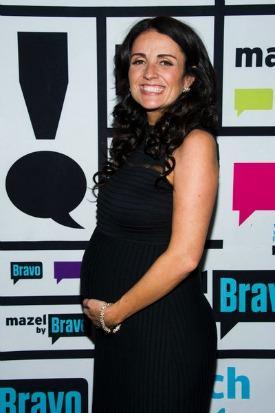 Jenni Pulos dropped a fun kids rap album earlier this year, Old School Kids Beats, and has another important project that will be here very soon!
Watch: Are you ready for the emotional RHOM trailer?
She is expecting her first child any day now, and don't worry—she's been playing tons of music for the baby. Check out the video above to find out what kind of music the baby's been enjoying and how the pregnancy's going for her.
Article continues below advertisement