VIDEOS
WATCH: George And Amal Clooney Push Through Crazed Fans For Dinner Date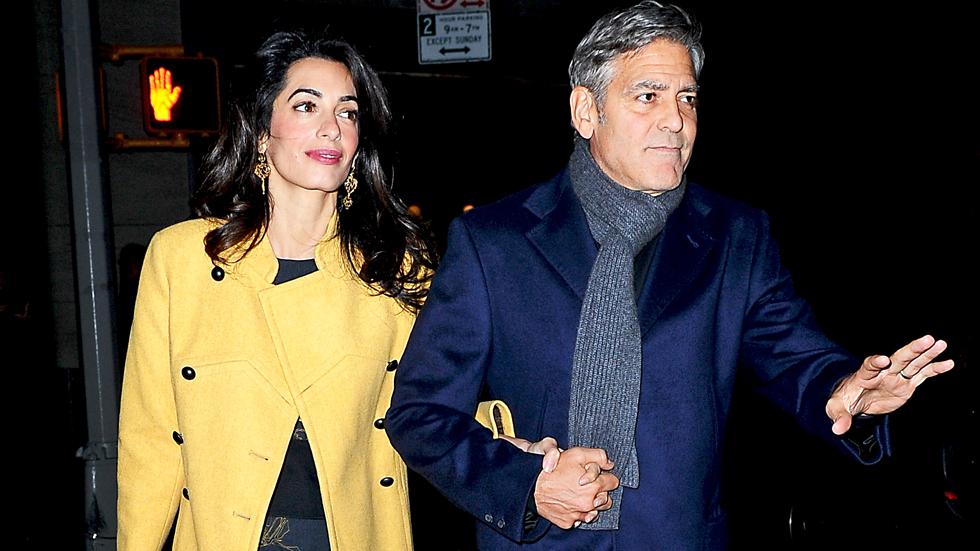 Clooney-mania has officially swept New York City!
Newlyweds George and Amal Clooney have been in the Big Apple for about a week now and fans are as crazed as ever.
In between George's Money Monster filming and Amal prepping for her just-announced teaching gig at Columbia University, the pair maneuvered their way through fans to have a romantic evening out at Kappo Masa.
Amal was just named Columbia University's newest visiting lecturer and a senior fellow with the law school's Human Rights Institute.
Article continues below advertisement
"It is an honor to be invited as a visiting professor at Columbia Law School alongside such a distinguished faculty and talented student pool," Mrs. Clooney said in a statement. "I look forward to getting to know the next generation of human rights advocates studying here."
She will begin her tenure in the spring and George will be in NYC for the season while filming the Jodie Foster-directed film.
Watch the video above to see the insanity that ensues when diehard Clooney fans catch a glimpse at the actor.