VIDEOS
Watch George Clooney Address the Rumors That His Wife Amal Alamuddin is Pregnant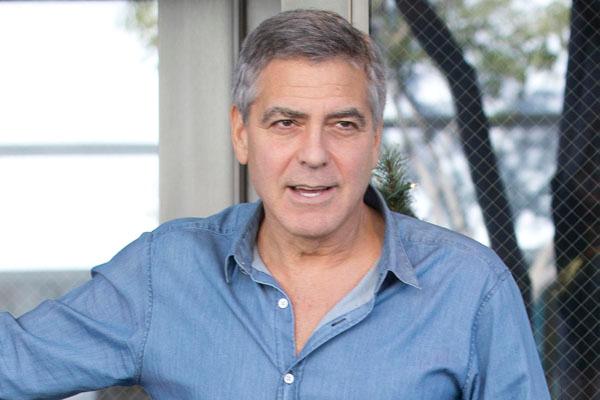 You might have noticed yesterday that the internet was speculating that George Clooney is going to be a dad. New photos of his wife, Amal Alamuddin, surfaced with what appeared to be a baby bump. Seriously, it's like a little gust of wind or a big lunch is mistaken for a pregnancy these days!
So of course, the first thing photogs asked George when leaving a meeting in Beverly Hills was, "Is it true? Are you going to be father?"
Article continues below advertisement
PHOTOS: George's Ex Stacy Keibler Debuts Photos of Her Baby Girl
And also of course, George stayed tight-lipped about the rumors. Watch the video above to see how he reacts to the paparazzi's questioning—and to check out his denim-on-denim outfit, seemingly inspired by Justin Timberlake and Britney Spears circa 2001!
Do you think Amal is really pregnant? Would George make a good dad? Tweet us @OKMagazine.