VIDEOS
WATCH: Cody Simpson Talks Girlfriend Gigi Hadid's Alleged Cocaine Use Following Suspicious Snapchat Video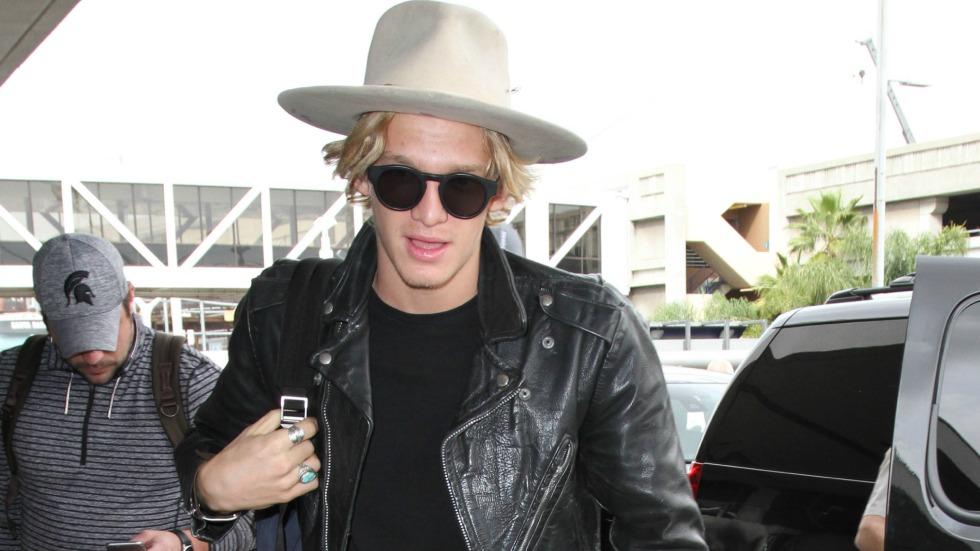 Gigi Hadid came under fire after her boyfriend Cody Simpson posted a Snapchat video of the actress allegedly snorting cocaine.
In the video, the duo was seen dancing at a Victoria's Secret Pink event in Miami. The model then put her head down on a table, causing many to believe she was snorting the substance.
PHOTOS: Hot Couple Alert! Gigi Hadid & Cody Simpson Show Off Hardcore PDA In Miami
Gigi was quick to deny the rumors by tweeting, "If u actually watch the video there is nothing on the counter .5 sec's before you see that image.. It's not only impossible but insane to me." She added in another post, "Besides for doing the supposed in general, I'd be an idiot to do that at a WORK EVENT in front of hundreds of people/press. I'm insulted."
Article continues below advertisement
Her Aussie boyfriend came to her defense while catching a flight out of Los Angeles. When asked if she was snorting cocaine in the video he said, "She's a good girl and would never touch it."
Watch the video above to see Cody set the rumors straight!