VIDEOS
'The Great Gatsby' Actress Carey Mulligan Disses The Kardashians—Listen to Her Comments!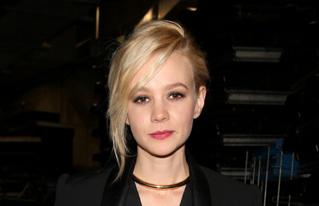 Carey Mulligan plays the role of Daisy Buchanan in the upcoming flick The Great Gatsby (hitting theaters May 10th!), and she used a very famous family to prepare for the movie. In a recent interview with Vogue, Carey described Daisy as a superficial socialite who "feels like she's living in a movie of her own life"—like a Kardashian. Ouch! To hear what else Carey said, watch the video above.
What do you think of Carey's comments? Tweet us @OKMagazine and leave a comment in the box below!
Article continues below advertisement