VIDEOS
Gretchen Rossi Introduces You to Cool Sculpting—And It Will Blow Your Mind!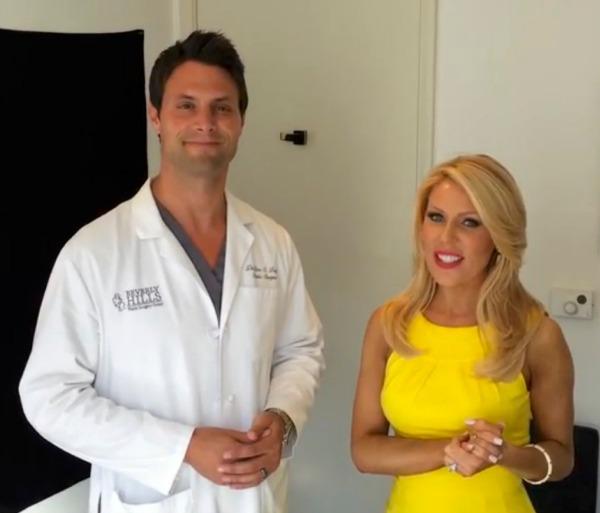 Did you fall off your bikini body plan a little bit this year? Then let Gretchen Rossi introduce you to the newest trend in fat burning that you have to see to believe!
WATCH: Are Jenni and Roger leaving Marriage Boot Camp Reality Stars?
Now, any new trend can be scary at first, but be warned: the video above can be a little bit NSFW at times. Gretchen and her fiance Slade Smiley visited Dr. John Layke and Dr. Paymen Danielpour at the Beverly Hills Plastic Surgery Group, where they actually performed the procedure of cool sculpting on Slade himself. The doctors explain the non-invasive process every step of the way while Gretchen asks the questions we're all thinking, in the video above. While this new technology is being used by more and more doctors every day, the machines are also crazy expensive and hard to find at the moment. The machines target areas of the body where extra fat deposits collect and basically freezes the fat cells there using suction cups, which doesn't necessarily hurt but certainly doesn't feel super comfortable either.
Article continues below advertisement
PHOTOS: 3 ways to wear body chains
Check out how it's done, how Slade says it feels and the results he can expect in just a few weeks. And the best part? You can basically pop in and have this done on your lunch break. Plus there's barely any recovery time, and your body's problem areas will look lean and sculpted within weeks! See the video for yourself, and stay tuned to OKMagazine.com for even more ways to Get Glam with Gretchen.