VIDEOS
Happy Birthday, Jessica Simpson! The OK! Editors' Favorite Newlyweds Moments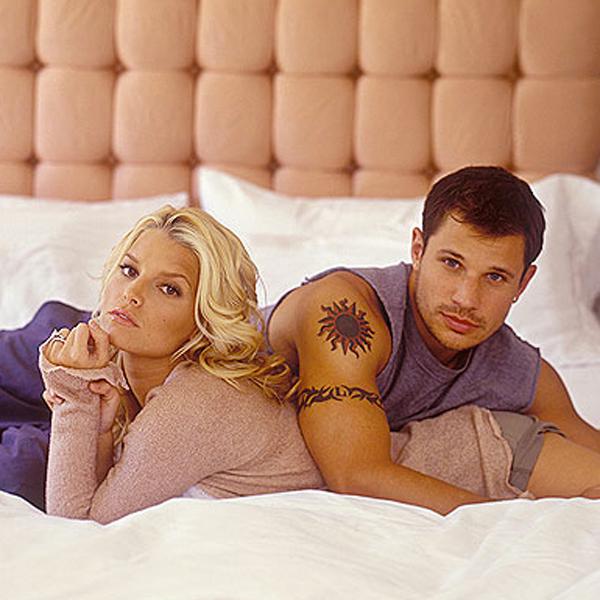 As we celebrate Jessica Simpson's 33rd birthday today—that makes you feel old, doesn't it?—we here at OK! are reliving our favorite moments of Jess when she starred on Newlyweds with her then-husband, Nick Lachey. Much has changed for both of them—both are now parents and she's the best-selling celebrity designer of our generation, essentially—but what remains the same is that this show was the best thing to hit MTV ever. Watch and learn:
Article continues below advertisement
Photos: Jessica Simpson and More Successful Reality Stars
"Remember when Jessica thought buffalo wings were actually made from buffalo? Cause I will never forget that moment." — Haley, Entertainment Editor
youtube=https://www.youtube.com/watch?v=oJaoprpwpqg&w=480&h=360
"Jessica camping with Nick, Drew and Amy is hands down my favorite Newlyweds moment. Not only do I completely identify with her fear of walking through the woods in the dark, but seeing Drew scare the girls is one of the funniest moments in the show's history." — Ally, Editorial Intern
youtube=https://www.youtube.com/watch?v=kaia-EuZkis&w=480&h=360
"This was a cute moment, especially with how it starts because we all wanted to believe they were the most in love couple ever. Having a dog added a whole new level of responsibility we knew Jess was maybe not so ready for. I very much enjoy that she knows she needs to pick up after them, but flops down with a magazine instead. " — Lea, Video Editor
Article continues below advertisement
youtube=https://www.youtube.com/watch?v=tAg2tCXpXrc&w=480&h=360
"When Jessica Simpson lamented that she was almost 23, which was almost 25, which was almost mid-20s. I thought about this as I turned 23, 25, and now as I regrettably accept that I'm in my mid-20s." — Kaitlin, Senior Editor
Editor's Note: This clip is nowhere to be found on YouTube but it really did happen. Swear.
"I remember this episode where Jess and Nick were celebrating their one-year anniversary. The part at the beginning where they talk about how they didn't have enough sex is awkward though, because now all I can think about is how that might've (but most definitely not) caused their divorce." — Haley, Entertainment Editor
youtube=https://www.youtube.com/watch?v=xLLIWe-n7U0&w=480&h=360
"Chicken & the Sea..." — Jillian, Assistant Editor